On the hunt for the best NYC gyms with swimming pools? This complete list has you covered.
New York City is far from limited when it comes to gym choice. It's NYC, after all, but finding the best gyms that also have swimming facilities is a different ball game altogether.
Luckily for you, we did the legwork for you. Taking location, facilities, size, and membership options into account, the following NYC gyms are just what you've been looking for.
We've listed the top 10 NYC gyms with swimming pools, so you're sure to find the one that's going to be your next second home. Check them out (in no particular order) below!
MPHC—Manhattan Plaza Health Club—boasts a 75-ft pool and training floor for all your gym needs – no matter your training style. But that's not all it offers, as this luxury NYC club also has a tennis court, rock climbing gym, spa, and sun deck.
For the no-commitment membership, there are a whole bunch of benefits to reap here; it's definitely one of NYC's best all-round fitness clubs.
Chelsea Piers has two NYC clubs with gym and swimming facilities: Chelsea and Downtown Brooklyn. Each features a 75-ft pool, group fitness classes, and well-equipped gym. The Chelsea branch also brags a rock wall.
Chelsea Piers Fitness clubs offer a social, recreational experience, so they're definitely worth considering if you like the idea of member exclusivity.
Mercedes Club on West 54th Street is a premium health and fitness club with a fitness floor and Junior-Olympic indoor lap pool.
All memberships give you access to both along with a host of other perks: group exercise classes, sauna and steam room, jacuzzi, recreational amenities, lounge room, and outdoor movie theater.
Oh, it also has a resort-style sundeck pool. Needless to say, it's an all-in-one health and fitness club with everything you need.
Equinox clubs are state-of-the-art, it has to be said, and you've two options in NYC: Hudson Yards and Greenwich Avenue. Both clubs give you an inviting indoor pool and well-equipped gym.
Where they differ, however, is that Equinox Hudson Yards has a yoga studio, group fitness studio, and roof deck, while Equinox Greenwich Avenue has a spa, boxing studio, and cycling studio – both worth checking out.
Palladium Athletic Facility is located on East 14th Street, offering an L-shaped, deep-water swimming pool and a 3140-square-foot weight room. Below it, there's even a 3433-square-foot aerobic fitness room with everything you need to get a good sweat on.
With the membership, you also get access to a basketball court, climbing center, and recreational weight room, so it's perfect if you're all about general fitness.
CompleteBody has multiple locations in NYC, where you can enjoy group fitness classes, spa access, 1-on-1 personal training, and more. Clubs include premium gym facilities and indoor pools, plus rock climbing walls if that's what you're into.
Overall, you get what you're promised at CompleteBody, and you can even try before you join with a complimentary day pass.
Athletic & Swim Club at Equitable Center (Midtown Manhattan) markets itself as first-class fitness and we don't disagree. It's got a 75-ft indoor pool, fully equipped gym (free weights, weight benches, cardio machines – you name it), and a spa for your post-workout downtime.
What's great about Athletic & Swim Club is that you're not just getting world-class facilities, but a sense of inclusion.
With a large indoor pool (heated) and a fully equipped full-service gym, The Monterey Health Club on East 96th Street is yet another option that ticks all the boxes.
This is the best option if you like to keep things simple. That's not to say there aren't other perks, however, as this NYC club boasts a sauna and steam room, group fitness classes, functional training studio, and children's play space.
YMCA NYC has several locations, but the club in Prospect Park is the one to shoot for due to its adult lap pool. It's also got a strength training room and cardio fitness center, plus basketball facilities.
Both the monthly and annual memberships are affordable at YMCA, with arguably the best choice of plans, including Premium and City-Wide Memberships for adults, families, and seniors.
Last but not least: Brooklyn Sports Club. Find it on Van Siclen Avenue, where you won't be disappointed with its 10,000 square-foot fitness floor and 75-foot indoor lap pool.
The equipment is state-of-the-art and the rooms are well-lit and large – providing additional spaces including basketball court, steam room and sauna, group exercise studios, and an outdoor sun deck. Got kids? Membership also gives you access to a kid's club and function room.
Final Word
We get it: it's hard to choose one, but we hope our list has at least helped narrow your choices down. These are the top 10 gyms with swimming pools in NYC – all worth considering for their membership benefits, plans, and amenities.
Each of them are all-in-one fitness clubs, after all, so you're getting a sense of exclusivity in addition to premium facilities.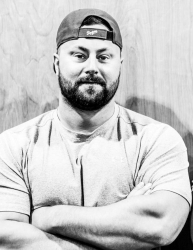 Latest posts by Avi Silverberg
(see all)