If you didn't know amaranth is edible, it's fair to say that you're missing out!
Aside from all the health benefits that amaranth seeds—also known as Kiwicha seeds—have to offer, amaranth seeds have a distinct nutty flavor that, as a result, makes them easy to include in a variety of recipes.
And you can bet that they make any recipe taste twice as good.
So, for you to try today, here are 10 amaranth recipes that are nothing short of delicious. And, yes, all the following amaranth recipes are 100% gluten-free!
Who doesn't love fritters? And if you don't, there's a good chance you haven't tried them. If that's the case, these amaranth green onion amaranth fritters are sure to win you over.
These are super appetizing and only involve a few ingredients. And at just ten minutes to make (yep, including preparation), this gluten-free recipe is worth trying for that reason alone!
Did you know that you can make patties with amaranth? Well, here's the best recipe to do just that!
These amaranth patties take two hours to make but don't require much effort. In fact, this gluten-free recipe gives you a total of twenty servings, so you can rest assured that the end result will be worth it.
The patties can also be a main or side, which makes them as versatile as they are tasty.
Low-calorie amaranth crackers? Yes, please! These 33-calorie herb and garlic crackers are packed with all the benefits of amaranth grain and are perfect for snacking on, no matter the time of day.
The ingredients required are not too hard to gather, either, the main ingredients you'll need being baking powder, thyme, rosemary, leaves, olive oil, and, of course, amaranth.
Prefer wafers to crackers?
Here's an amaranth recipe for you. These gluten-free amaranth wafers deliver 33 servings (yes, you read that right!), using easy ingredients that you probably already have in your kitchen.
Just like the amaranth crackers above, these gluten-free wafers are perfect as a healthy snack that you can enjoy guilt-free whenever you like.
We've covered crackers and wafers, so we might as well include cookies! We love this recipe simply because the cinnamon really makes these amaranth cookies stand out.
And since they only take twenty minutes to make and enjoy, nothing should stop you from trying these today. Did we mention that the instructions only involve five simple steps?
Here's the perfect way to start your day: amaranth porridge! This is sure to become your go-to gluten-free breakfast, using just oats, almond milk or coconut milk, honey or maple syrup, and amaranth for the nutty aftertaste.
You can also include mango, vanilla, coconut flakes, nuts, or peanut butter to mix things up. The best thing is that this recipe is so simple to make.
You might prefer pancakes to porridge. And if that's the case, here are the gluten-free amaranth pancakes you didn't know you needed.
Using amaranth flour, these pancakes only take ten minutes to prep before baking for 20-25 minutes. Y
ou'll need eggs, milk, butter, and amaranth flour for the main ingredients, with this recipe making up to a dozen pancakes to go around.
Like cornbread? Well, here's your chance to try cornbread with an amaranth twist. This amaranth cornbread recipe is gluten-free and perfect for enjoying with coffee or tea.
Surprisingly, it only takes thirty minutes to make, involving just three straightforward steps! This offering serves six, and you can guarantee that it won't disappoint whoever you serve it to.
If you enjoy Indian cuisine, this amaranth paratha recipe offers the ideal side dish, starter, or even main, requiring just four ingredients and 15 minutes of your time.
The end result looks great and tastes just as light and nutty as you would expect. It's also an acceptable 281 calories per serving (you wouldn't think so after tasting it!), in addition to being gluten-free and 100% vegan.
Last but not certainly not least—and probably our favorite on this list—amaranth almond bars! This must-try recipe yields 16 servings and you'd be forgiven for wanting them all to yourself.
These are perfect for snacking or even enjoying as a breakfast or dessert. And with the perfect combination of nuttiness, fruitiness, and sweetness, we're sure you'll be returning this recipe time and time again.
Conclusion
Whether you love amaranth seeds and are looking for more ways to use them, or are perhaps just curious to know how amaranth can be used in recipes, we hope you found a delicious amaranth recipe that caught your eye.
Don't forget: all the recipes listed above are totally gluten-free!
If you enjoyed this post, you might enjoy our article on '10 Low Calories High Protein Spaghetti Squash Recipes' or visit all our articles at RateYourBurn.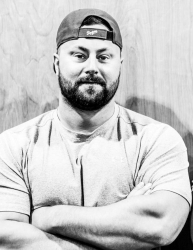 Latest posts by Avi Silverberg
(see all)