Think avocados taste bland? Think again! It's possible to get super creative with avocados, and these are the mouth-watering ideas you need to help you take your avocado game to the next level.
Avocados have become extremely popular in recent years for a reason – and it's not because they're the new "in" vegetable! Avocados are a huge source of potassium, fiber, and numerous vitamins, including C, E, K, and B6. They're also versatile due to their light buttery taste.
The list goes on, but the bottom line is that you should be eating more of them!
And if you've run out of ways to enjoy avocados, we've rounded up 10 creative ways to use avocados when cooking (that do not all involve toast). Make these to impress your friends! Or, alternatively, eat them all by yourself.
First up: avocado ice lollies – a simple yet ideal way to get creative with your avocados. This handpicked recipe also involves kiwi and lime, making these ice lollies healthy yet packed with flavor.
For a refreshing treat on a hot day, these are all you need! The extra simple recipe requires four ingredients and just a few steps – a definite must-try for summer.
Prefer ice cream to lollies? We have you covered. This creative avocado recipe is nutritious yet perfect for satisfying those creamy cravings. It may take 4 hours to make, but most of that is waiting for the mixture to freeze!
As a result, prep time is 10 minutes only, using just four ingredients: lime justice, cream, condensed milk, and, you guessed it, avocados.
Avocado creates the perfect dip and this avocado salsa goes perfectly with chicken tacos. Needless to say, it's super healthy, low in calories, and creative!
The full recipe only takes two steps to make—preparing the dip and cooking the chicken—with ingredients that you most likely already have at home. The perfect excuse to have a taco night!
Here's something you probably never thought of making with avocados: chips! These keto avocado chips are ideal for snacking since they are especially low in calories.
They're also super easy to make, taking just 5 minutes to prepare and 30 minutes to cook. Overall, really simple, yet highly creative!
If it never crossed your mind that avocado tastes great with cheese, then here's your chance to taste a piece of heaven itself. This creative recipe is 100% vegan, taking just 25 minutes to make before you can tuck in guilt-free.
Have it for brunch, lunch, or dinner. Whenever that might be, rest assured you'll be helping yourself to more.
Thought we were done with the avocado desserts? Luckily, there's more. Making muffins is another creative way to use avocados, even better if you love quinoa – included in this provided recipe.
These are perfect for breakfast time or snacking during the day. You'll also be glad to know that they're not that challenging to make!
Last dessert (we promise): avocado brownies! That's right: chocolate and avocado – perfect for killing those cravings. We also like the fact that this particular recipe gives you a total of 16 servings at just 130 calories each.
And despite what you might think, you can taste the avocados – no matter how decadent you like your brownies.
You've been having avocado on toast this whole time without realizing that it works just as well in a grilled cheese sandwich. Better late than never, as they say, so here's a creative recipe you never realized you needed.
Yes, it melts in your mouth, making creamy avocados taste just that much better. Make sure to try it!
Pomegranates and avocado? You bet. And combined, you'll practically become superhuman with all the nutrients you're getting from this irresistible guacamole. If this recipe isn't creative, we don't know what is.
And since it is a dip, go crazy and use it for whatever you like. It's ready in just 10 minutes, so there are no excuses for leaving this one ignored.
Last but absolutely not least, avocado smoothies. If you've never sipped on avocado, you're missing out. And this recipe we tried includes banana, pineapple, and coconut milk for the icing on the cake.
If it sounds refreshing, that's because it is. And the only way we can best describe it is "like being on holiday". Pin this one for the summer – you won't regret it.
Conclusion
And that wraps up our list of 10 creative ways to use avocados for cooking. It might be hard to choose which recipe to try first, but make sure you at least try a few of these! They're super creative and just as good, so be sure you'll impress whoever you serve these to.
If you enjoyed this post, you might enjoy our article on 'Best Green Tea Recipes' or visit all our articles at RateYourBurn.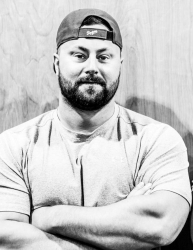 Latest posts by Avi Silverberg
(see all)