Artichokes aren't as boring as they're made out to be! If you're looking for creative ways to use artichokes when cooking, you've landed at the right place.
Artichokes may be bitter and slightly nutty—which isn't for everyone, of course—but that doesn't mean they can't perk up some of your favorite recipes.
Artichokes are also high in fiber, potassium, and vitamin C, with benefits such as regulating blood pressure and improving digestion. Needless to say, you should be eating more artichokes! So, for your inspiration, here are 10 creative recipes you (probably) never knew you could make using artichokes!
Artichokes can be spicy, too! You might have tried artichoke dip before, but not like this. This jalapeno artichoke dip has it all: tanginess, spiciness, and bitterness, perfect for enjoying with, well, whatever you want!
It's simple yet creative, involving just three steps to make. No matter what you serve it with, we guarantee it won't disappoint.
Never tried artichoke bread? Here's your perfect excuse to do exactly that. This artichoke bread recipe tastes as good as it looks. And as it only takes 10 minutes to make, there isn't a better reason to try this one ASAP.
It's garlic bread and artichoke dip rolled into one, ideal for serving as a starter dish that's sure to raise eyebrows.
Who doesn't enjoy a panini? This super healthy artichoke panini is filling yet reasonably low in calories, making it perfect as a light lunchtime treat that's packed with flavor.
The best part? This handpicked recipe takes just 10 minutes to make. It's also high in protein, thanks to how it includes turkey as the star ingredient.
We know: roasted artichokes are not exactly creative. But these Mediterranean-inspired roasted artichokes have a flavorsome twist for a recipe you'll be returning to time and time again.
The ingredients are easy enough to gather and the final product is ready in just nine steps, requiring just one hour of your time to make.
Here's a creative salad you've probably never tried before: artichoke, celery, and Parmesan cheese salad! Sure, it might not sound mouth-watering (or even look like much) but the taste really is something else.
The fact that it's loaded with Parmesan should be enough to persuade you alone! And other than that, you'll only need seven ingredients to make it.
Artichoke pizza? You read that right! For the pizza lovers out there, this recipe is better than it sounds. It also looks amazing, sure to turn heads at any gathering or occasion.
The Fontina cheese is a bonus, giving it a nutty taste that perfectly complements the flavor of the artichokes. Need we say it? You need to try this one.
This might be another dip, but it's on our list for a reason! Using cream, spinach, cheese, and—wait for it—lots of bacon, this artichoke dip is, simply put, out of this world.
The bacon is what really makes this recipe stand out, it has to be said, so we have to give top marks for overall creativity. If you've never eaten artichoke with bacon, this is the recipe for you.
Roasting isn't the only way to cook artichokes; you can steam them too! Using the leaves from fresh raw artichokes, you can eat these as a side, snack, or starter – with almost any preferred dip. This recipe is straightforward, requiring just a handful of ingredients, ready to enjoy in only four steps.
Grilling your artichokes is another way you can get more creative with them. You'll need forty minutes to make this recipe, but you can bet it's worth it!
This is yet another recipe for you to enjoy as a side or starter, which you can pair with grilled bread or aioli. Hey, it takes just five steps to make, so why not try it?
Stuffed vegetables are all the rage right now, so stuffed artichoke should be the next one on your to-try list. For an appetizer or main, this creative recipe is super versatile.
The main ingredients include artichokes, white wine, parsley, and Parmesan cheese, so you already know it's going to be good. Sure, it's 450 calories per serving, but each one is worth it!
Final Word
Whether you like artichokes or not, we're sure these recipes will either impress you or win you over!
There are more creative ways to use artichokes than simply roasting them, so the above are absolutely worth trying the next time you're in the kitchen. And if there's one particular recipe here that caught your eye, what are you waiting for?! Visit all our articles at RateYourBurn.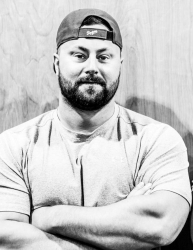 Latest posts by Avi Silverberg
(see all)