If you love Swiss chard, we don't blame you. Chard is highly nutritious, perfectly bitter or sweet (depending on whether it's raw or cooked!), and versatile enough to perk up most popular dishes.
And if you're looking for new ways to use Swiss chard, you've arrived at the right place.
Below, we've listed the best Swiss chard recipes out there right now – both easy to make and just as satisfying to eat. These were pulled from top-rated online food blogs, so rest assured they're not going to disappoint!
For those of you who are new to Swiss chard, or just want to perfect your own swiss chard recipe, here's one from Simply Recipes that's definitely worth trying.
It's called easy swiss chard for a reason, simply because it requires five key ingredients and only 18 minutes to make and enjoy. It serves up to four people, but we won't tell anyone if you decide to eat it all by yourself.
Bacon goes so well with Swiss chard – and it's even better when turned into a creamy French-style quiche! This five-star recipe from Bowl of Delicious is perfect for serving to guests, with the option to add your own choice of grains or legumes.
Ingredients are easy enough to gather, requiring just over an hour to make. Packed with nutritional value at just 337 calories per serving, it's also ideal for eating guilt-free.
Take your salads to the next level with this rainbow chard offering from Taste of Home. Perfect for the calorie-conscious, this eye-catching rainbow chard salad takes just 20 minutes to make, requiring two simple steps!
All you need is fresh rainbow Swiss chard, red onion, and lemon juice, olive oil, chicken broth, and salt and pepper to flavor.
Straight from Food.com, this simple sauteed chard recipe is a must-try – not only for its five-star rating, but for how easy it is to make.
It involves six straightforward steps, with ingredients that include Swiss chard, crushed red pepper, garlic, butter, olive oil, and lemon juice. It might be sauteed, but don't let that scare you away. For how great it tastes, it's surprisingly low in calories!
If you've never tried adding Swiss chard to casserole, here's a recipe for you. From Eat Smarter, this Swiss chard, ground beef, and rice casserole ticks all the boxes for an evening dish that'll leave you full and satisfied. There are just five steps to make this recipe, ready to enjoy in under 90 minutes.
Creamed Swiss chard? Don't mind if we do. The fact that this recipe involves bacon is an added bonus! Done in 30 minutes, this top-rated creamed Swiss chard bacon recipe from The Spruce Eats is low in calories, carbs, and fat – despite not falling short in the flavor department.
If you love bacon as much as Swiss chard, this recipe shouldn't be left ignored.
Cumin makes Swiss chard that much better, and this recipe from Food and Wine goes all-out to prove it. At 138 calories per serving, this is a guilt-free recipe that's packed with flavor despite using just a few ingredients.
We especially love how it only involves one step: simply gather what's needed and throw everything in a skillet for stirring!
Enjoy a mouth-watering taste of Italy with this recipe from none other than Martha Stewart. It takes two hours to make, but rest assured your efforts will be worth it. This Swiss chard farinata is nice to look at, sure, but just as rewarding to enjoy!
Requiring seven ingredients and three simple steps to make, it's ideal as a last-minute chard dish for impressing guests.
We know a good recipe when we see one, and the fact that this one's from Epicurious should be enough to catch your eye! The ingredients list might be long, but in four steps this recipe is yours to enjoy in just under 30 minutes.
If you especially love black-eye peas, you'll be surprised by how well Swiss chard complements their earthy, creamy taste.
Last but not least, a simple yet perfect Swiss chard recipe from Foodie Crush. Mediterranean-inspired, this 20-minute recipe includes chickpeas and ample garlic for a light and hearty summertime dish that's only 155 calories per serving.
It's probably our favorite Swiss chard dish so far, purely because it's so simple, yet so good. If you only have the time for one recipe on this list, this is it!
Final Word
Did you find a recipe that you can't wait to try? We know: the choice is hard. These are the best Swiss chard recipes by top-rated food bloggers, so we don't blame you if you're eager to try several of the above. Just make sure to bookmark this page for when a craving for Swiss chard comes knocking!
If you enjoyed this post, you might enjoy our article on '10 Desserts Made From Cauliflower' or visit all our articles at RateYourBurn.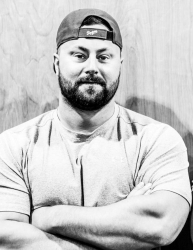 Latest posts by Avi Silverberg
(see all)