Stuffed vegetables are all the rage right now and if you haven't tried any, you're simply missing out.
Stuffed vegetable dishes are versatile, super appetizing to look at, and just as fun to make. And the good thing is that you can use pretty much any vegetable that comes to mind!
If you're looking to take your vege game to the next level, these are the 10 best stuffed vegetable recipes that you need to make and try – sure to impress you as well as the lucky friends you serve these to!
Here's an all-vegetable recipe that stuffs millet, sage, and garlicky greens into buttery acorn squash, finished off with goat cheese.
If it sounds mouth-watering, that's because it is! And it looks just as great – perfect for serving up at gatherings.
It takes just over an hour to make with, wait for it… only five minutes total prep time. That alone makes this impressive recipe worth trying.
We can't have a stuffed acorn squash recipe without including spaghetti squash – another popular stuffed vegetable dish.
This one's right up your alley if you like chili and cheese, stuffing both into hearty spaghetti squash for an eye-catchingly impressive dish that's tangy, cheesy, and loaded with nutrients.
All you need is the ingredients and 90 minutes of your time!
Eggplant is one of our personal favorites for its tender texture and mild earthy flavor, and this must-try recipe stuffs miso into eggplant – a combo we didn't know we needed until we tried it!
It's simple to make yet packed full of flavor, using other ingredients that include sauteed onion, garlic, and walnuts. 257 calories per serving and just 40 minutes to make? Yes, please.
Cabbage is yet another vegetable you probably didn't know you could stuff. Well, grab those leftover cabbage rolls and stuff away because this impressive recipe involves lamb meatballs with rice for a dish that really hits the spot.
There are only seven steps required and you're free to choose between lamb, beef, or a vegan meat substitute, as well as your go-to type of rice.
Never tried stuffed zucchini? Here's your excuse to try it ASAP. This stuffed zucchini recipe surprised us, simply because it tasted far better than we expected.
The ingredients are easy to round up and the whole thing is ready to enjoy in just over an hour – with a total prep time of ten minutes. It serves four, and you can bet it's sure to impress!
Stuffing tomatoes is quite common, but this recipe takes it up a notch. We're talking bacon, green bell peppers, parsley, croutons, and Parmesan cheese for an offering that makes for a perfect side or starter.
Done in forty minutes, this baked stuffed tomatoes recipe will serve up to six people. There's only one drawback here, however, and it is that you'll likely want them all to yourself.
Pulled pork-stuffed sweet potatoes? You bet! And it tastes nothing short of dreamy.
Pulled pork and sweet potato is a match made in heaven, and this recipe doesn't skimp on the barbecue sauce—or the olive oil—to send your taste buds into overdrive.
It also includes purple cabbage, providing a bitter nuance, and it's yours to enjoy in just ten simple steps.
Yep, mushrooms can also be stuffed and this dish is the one to try if you are yet to taste stuffed mushrooms.
Creamy spinach really tastes as good as it sounds and what makes this recipe stand out is how it comes in at just 252 calories per serving – despite all the mouth-watering cream and melted cheese.
Serve this to your friends and you bet they'll be impressed.
Low in carbs? Check. Impressively tasty? Double-check!
This recipe stuffs ground beef into otherwise bland-tasting cauliflower with chili flakes, oregano, basil, sage, pepper, and Parmesan for a dish that is sure to blow your taste buds away.
A bonus is that it's high in protein yet relatively low in fat, ideal if you're keeping an eye on those macros.
Last but not least: stuffed peppers. Peppers are arguably the number-one stuffed vegetable and for good reason.
This unique recipe, however, is 100% meat-free, yet you won't notice due to the brown rice, pinto beans, cumin, lime, chili powder, and cheese that really give this dish its standout quality.
We have to admit it: this one took some time to make. But rest assured that it's worth it.
Conclusion
And there you have it: the 10 best stuffed vegetable recipes that are sure to impress your friends! Just be warned that once you taste these stuffed vegetables, you probably won't want to share.
But as long as you're impressed, that counts too, right? Hey, we won't judge.
If you enjoyed this post, you might enjoy our article on '10 Creative Ways To Use Zucchini When Cooking' or visit all our articles at RateYourBurn.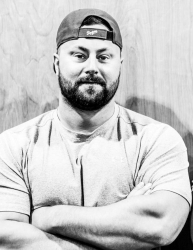 Latest posts by Avi Silverberg
(see all)