Woodland Hills is a neighborhood that blends upscale living with rural appeal. It's also home to various gyms that are well worth checking out! I've hunted and reviewed the best ones for you, though, so here are the top five gyms in Woodland Hills that you should consider.
The Best Gyms In Woodland Hills Are:
There are reasons these gyms were chosen over the rest, which I provide below along with the benefits, drawbacks, and membership prices.
To help you out even more, I also give my opinion on who should join and who should avoid!
Does Woodland Hills Have Good Gyms?
Woodland Hills isn't a large neighborhood, but gym-goers will be glad to know that gym choice isn't limited here.
There are big-name gym chains, boutique fitness studios, and a few local family-run gyms to choose from, so most will not find themselves disappointed.
How Did I Pick The Best Gyms In Woodland Hills?
1. Membership Choice & Price Range
We all have a price range, as well as our own preferences when it comes to commitment.
Woodland Hills might be considered an affluent area, but I set out to find the five best gyms that, overall, offer everyone a range of membership options and prices.
2. High-Quality Equipment
Poor equipment can reduce the effectiveness of an exercise. Even worse, it can increase the risk of injury.
For those reasons, I picked the best gyms in Woodland Hills equipped with premium, high-quality machines and weights that you'll be able to rely on!
3. Cleanliness
Ever found a bench or bike saddle with a sweat patch from the last person who used it? No one likes unclean gym equipment, but I thought this was particularly important for people looking to work out in this neighborhood.
So, I made sure to include a few Woodland Hills gyms that don't fall short on cleanliness and general maintenance.
Gyms In Woodland Hills: 5 Best Options
1. Equinox Woodland Hills – Best For Group Fitness Classes
Woodland Hills is considered an upscale neighborhood so it wasn't a surprise to see Equinox in the area.
Equinox Clubs are all-in-one fitness and wellness centers, but Equinox Woodland Hills is worth talking about specifically for its extensive group fitness classes.
What Are The Gym Benefits?
Equinox Clubs are known for their luxury appeal, so this place checks both boxes for cleanliness and premium equipment.
The gym itself is spacious, naturally lit (with great views through ceiling-high windows), and well-equipped for general strength training and cardio.
There are separate studios here for cycling, yoga, and general group fitness, with more than 50 classes held per week (over 10 per day)!
These include cycling and yoga (needless to say), plus boxing and martial arts, Pilates, running, ropes and rowers, butt, abs, and strength.
What Do You Need To Know Before Purchasing A Membership?
Equinox Clubs are expensive. Membership prices vary between clubs, but you can expect to pay around $250 per month with a lock-in contract.
This also comes with an initiation fee, which, for most Equinox Clubs, will set you back a few hundred bucks.
Are There Any Drawbacks?
The expensive prices. And in addition to that, Equinox Club Woodland Hills doesn't have the same amenities other Equinox Clubs offer (such as a sauna or pool) which, for some, can make the cost of the membership not worth it here.
Who Should Work Out Here?
Equinox Clubs offer a sense of luxury and exclusivity, so if that's what you're after, there's a good chance you'll like it here.
If you don't have an open budget, however, or are expecting better club amenities for the price tag, consider elsewhere.
2. G.I.T. Fitness – Best Boutique Fitness Studio For Weight Loss
If your goal is getting in shape, G.I.T. is worth considering for its 1-hour group interval training classes.
These aren't your average high-intensity interval training (HIIT) exercises, though; the workouts incorporate various equipment, performed in a moving circuit with up to four partners!
What Are The Gym Benefits?
Something you might like at G.I.T. is that classes are labeled into four categories: speed, strength, power, and stamina.
As a result, getting fitter, stronger, and leaner are all on the cards here, and you can pick the classes you want or do a mixture of all four to become a well-rounded athlete!
Workouts progress around a circuit and include different equipment, such as weights, treadmills, TRX, resistance bands, stability balls, cable machines, and jumping ropes.
The classes are intense, I have to say, but suitable for beginners since the trainers are supportive and only ask participants to do their best.
What Do You Need To Know Before Purchasing A Membership?
There's a good choice of price options here. A single class is $24, 5 classes are $110, 10 classes are $195, and 25 classes are $450.
As for memberships, you can have 12 monthly classes for $179 per month, or unlimited classes for $249 per month.
New member? G.I.T. offers a 2-week unlimited class trial for $59 – a pretty good bargain.
Are There Any Drawbacks?
Classes are small and only held four days a week, so you'll need to reserve your classes in advance to guarantee a place.
Who Should Work Out Here?
Looking to lose weight and build lean muscle and prefer small group fitness classes? G.I.T. is a boutique fitness studio you'll like.
If you think these classes will be too demanding for you right now, or are not sure about the small class capacity (and having to reserve in advance), I'd try the 2-week trial first!
3. 24 Hour Fitness – Best Gym Hours & Facilities
If you've been to 24 Hour Fitness (or have read some of my other gym reviews), you might know that not all 24 Hour Fitness gyms are 24 hours.
This one is, though, which makes it a solid choice if all you need is the freedom to work out at any time.
What Are The Gym Benefits?
Find it hard to squeeze in your workouts? This place is open 24/7. But it's not just the large, fully equipped gym that's on offer here, as 24 Hour Fitness Woodland Hills (Supersport) features an indoor lap pool, sauna, steam room, whirlpool, and basketball court on top.
There's also a packed class schedule to take advantage of (up to five classes to choose from per day), which includes Zumba, senior fitness, core, cycling, yoga, Pilates, and toning.
All in all, this is a great choice for general fitness and health with 24-7 access.
What Do You Need To Know Before Purchasing A Membership?
Choose to pay monthly or annually. Annual memberships are cheaper but have to be paid upfront while monthly memberships offer no commitment but come with a $1 initiation fee and $49.99 annual fee.
The cheapest monthly membership is Gold for $29.99 per month, which gives you regional access to all 24 Hour Fitness gyms, amenities, and group fitness classes.
Platinum monthly membership is $44.99 per month, offering the perks of Gold but with 2 buddy passes. You can also get Platinum annual membership for $299.99 ($25 per month).
$242.64 ($20.22 per month) annual membership is another option here, offering the same perks as Gold but with national access.
Are There Any Drawbacks?
In addition to being 24/7, 24 Hour Fitness is a popular gym franchise, so don't expect high standards of cleanliness, such as weights being cleaned and returned.
Who Should Work Out Here?
Love the idea of 24-7 gym access, extensive group fitness classes, and wellness amenities? This gym won't disappoint for the budget-friendly price.
If you simply need better gym equipment, however (for powerlifting or Olympic lifting), you'll want to look elsewhere.
4. Flex Gym – Best Membership Options
Flex Gym Woodland Hills is a top-quality gym with superb workout equipment in a large modern space.
But where this gym excels is its price choice, along with its supportive member community that consists of competitive bodybuilders.
What Are The Gym Benefits?
Flex Gym boasts an impressive range of high-quality equipment, all organized in a clean and inviting workout space!
This gym has everything needed for cardio lovers and serious weightlifters, including a circuit training area with stability balls and medicine balls.
Group fitness classes are also available here (including spin), along with a juice bar, kids club, locker rooms, showers, and an in-house chiropractor for massages and injury rehab.
And although this gym welcomes all, there's a close-knit bodybuilding community here that supports and builds each other up.
What Do You Need To Know Before Purchasing A Membership?
Flex offers a simple choice of contract and no contract payment options. So, for those of you who don't like committing long-term, you can drop in $20, go for one month for $100, or have 3 months for $250.
As for memberships, it's $65 month-to-month with a one-year contract, or 13 months paid in full for $780. Just bear in mind that memberships have a $40 initiation fee.
Are There Any Drawbacks?
Initiation fees (for the memberships) are never ideal, and newbies might be intimidated by the bodybuilders who frequent this gym!
Who Should Work Out Here?
Bodybuilders and anyone who's looking for a top-quality gym with a great atmosphere and simple payment plans.
If you're a total beginner and feel you might be intimidated by bodybuilders, though, you might want to consider somewhere else unfortunately.
5. Zoo Culture – Best Gym For Powerlifting & Bodybuilding
If you know and look up to bodybuilding influencer Bradley Martyn, Zoo Culture might be an easy choice!
Bradley owns this famous gym, which boasts elite weights and strength training equipment and a booming community of dedicated powerlifters and bodybuilders.
What Are The Gym Benefits?
Zoo Culture is a no-nonsense gym for anyone who's serious about lifting and strength training.
It's clean and well-maintained, as a result, with all the high-grade plates, bars, machines, and free weights that powerlifters and bodybuilders can dream of!
Another bonus of this is that members look after the gym and also support one another. There's no judgment even if you're a beginner, with staff who are always ready to offer a helping hand.
The vibe is friendly, yet competitive enough to keep you motivated!
What Do You Need To Know Before Purchasing A Membership?
Zoo Culture is costly, but that's expected given this gym's famous reputation. There is a range of options, though, which include $60 for a day pass, $135 for a week pass, $210 for a month pass, and $1080 for one year.
Zoo Membership is $120 per month (no contract), but comes with a $180 initiation fee.
Are There Any Drawbacks?
This gym is famous, so it can get busy!
Who Should Work Out Here?
Bodybuilders and powerlifters who want state-of-the-art equipment and a competitive, motivational atmosphere. Those who are just starting their weightlifting journey might feel intimidated here, however.
Anyone who doesn't like busy gyms with high status might also want to weigh up other options.
Other Gyms In California Worth Talking About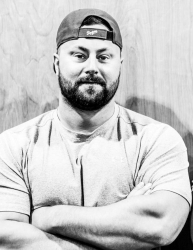 Latest posts by Avi Silverberg
(see all)