I enjoyed exploring Sylmar's gyms – this suburban neighborhood on the edge of Angeles National Forest has more gyms and fitness studios than you might think, each with something unique to offer. Need to choose one? I've rounded up Sylmar's best five gyms that you absolutely need to know about.
The Best Gyms In Sylmar Are:
There's a good chance you haven't heard of all of these, but what they offer will surprise you! Check out the benefits, drawbacks, and membership prices below, plus who should join and who should avoid.
Whatever you're looking for, rest assured there's a gym here for you.
Does Sylmar Have Good Gyms?
This neighborhood might surprise you. Sylmar doesn't have many mainstream gyms, but a unique choice of specialty gyms instead!
There's a handful of boxing gyms here, in particular, plus a few gyms worth checking out in San Fernando, just south of Sylmar.
How Did I Pick The Best Gyms In Sylmar?
1. Group Fitness
For those who get overwhelmed by sets, reps, and routines, group fitness classes are important. But that doesn't mean limiting yourself to fitness studios, as there are gyms that offer classes on the side.
Whatever you prefer, though, I made sure to include Sylmar's best gyms for group fitness.
2. Variety Of Specialties
As mentioned, Sylmar has lots of specialty gyms. That's definitely not a bad thing, and it made sense to pick the best ones the neighborhood has to offer.
So whether you like boxing, spin class, Zumba, facilities, or gyms with a unique vibe, you're sure to like what you find!
3. Affordability
This isn't the city, so finding gyms with affordable prices (and no hidden fees or confusing memberships) was one thing I set out to do.
You might have a small budget or no budget at all – whichever it is, all the following gyms offer affordability and/or great value for money!
Gyms In Sylmar: 5 Best Options
1. Speakeasy Fitness – Best All-Purpose Gym
Speakeasy Fitness made it in my "5 Best Gyms in North Hollywood" review and it deserves a spot here too.
This Californian gym currently has six locations statewide (one more opening soon), each offering modern gym facilities, a cool vibe, and affordable memberships.
What Are The Gym Benefits?
Speakeasy Fitness Sylmar has cardio and strength machines, benches, free weights up to 100 lbs, squat racks, bumper plates – essentially everything you need to have a killer workout.
And like all Speakeasy Fitness gyms, each training area has neon lighting giving it a unique ambiance.
It doesn't stop there, though. Speakeasy Fitness Sylmar has a heated cycling room, sauna, steam room, boxing studio, pool, and jacuzzi.
And unlike its other locations, this one offers group fitness classes, including boxing, cardio, Zumba, bootcamp, HIIT, and full body.
What Do You Need To Know Before Purchasing A Membership?
Signing up here is simple enough: pay $29.99 month-to-month or $19.99 per month on a 12-month term, taxes included. FYI, the 12-month membership has a $39 sign up fee.
First and last months' dues also have to be paid upfront for both plans, along with an annual $49 "facility enhancement fee", billed 60 days after joining.
Just want to check the place out? Day passes for first-timers are $20.
Are There Any Drawbacks?
The annual "facility enhancement fee" isn't great, and paying the first and last months' dues upfront isn't ideal for everyone. Fees aside, though, I've no drawbacks for the gym itself!
Who Should Work Out Here?
Beginners and most gym regulars, even powerlifters, won't be disappointed with Speakeasy Fitness – at least not for the price and the facilities you can take advantage of.
There are group classes here too, making it ideal for those who like to work out with others.
The only reason you should avoid, however, is if you don't want to pay the first and last months' dues upfront, along with the annual enhancement fee!
2. Fitness 19 – Best Facilities & Zumba Classes
Fitness 19 Sylmar is known for its superb Zumba classes.
But that's not all it offers; this fitness center boasts a fully-equipped open gym with a turf training area, plus attractive amenities that include tanning, hydromassage, locker rooms, showers, and free WiFi.
What Are The Gym Benefits?
Fitness 19 gyms are bright, clean, modern, and spacious – and Fitness 19 Sylmar is no exception.
You'll find all the tools you need here for cardio and strength training, plus a turfed area for bodyweight and resisted core work, cardio, and HIIT.
With the Premium Plus membership, you get access to the Zumba classes and amenities, which include InBody scan, hydromassage, tanning, Red Light Therapy, locker rooms, showers, and free WiFi.
This membership also comes with 3 free personal training sessions!
What Do You Need To Know Before Purchasing A Membership?
There are two memberships here: Basic, which costs $9.99 per month, and Premium Plus, costing $16.99 per month.
Basic has an enrollment fee of $59 while Premium Plus is $1. Both come with a $49.99 annual fee.
By choosing Premium Plus, you'll also only have to pay the enrollment fee initially, getting your first 30 days free.
So, the difference? Basic gives you access to the gym, lockers, and free WiFi. Premium Plus, on the other hand, gives you the above plus access to the classes, amenities, weekend guest passes, and all Fitness 19 locations.
These memberships are not lock-in. But to cancel, you have to contact them to find out what the actual process is.
Are There Any Drawbacks?
Membership cancellation here might not be easy – or instant. The other drawback is that the only group fitness class this gym offers is Zumba.
Who Should Work Out Here?
Honestly, I think Fitness 19 is a great choice for women as, alongside Zumba classes, this gym is bright, spacious, and complete with superb amenities, such as tanning and hydromassage.
For hardcore bodybuilders and powerlifters, though, I'd say look elsewhere.
3. Built 45 – Best Classes For Strength Training
Built 45 is a local gym and studio specializing in 45-minute high-intensity class workouts that involve weights, machines, and bodyweight.
So, if you're looking to get in shape and get stronger, these trainer-led classes are worth checking out.
What Are The Gym Benefits?
Built 45 might be a "local gym" but it's spacious and well-equipped.
The studio has power racks, benches, free weights, kettlebells, med balls, battle ropes, and prowler sleds, which will give you an idea of what the workouts here are like!
All classes are led by in-house personal trainers accommodating all fitness levels and abilities.
As a result, this local Sylmar gym is like joining a small family; you'll meet new workout buddies and become friends with the trainers, receiving support and encouragement each step of the way.
What Do You Need To Know Before Purchasing A Membership?
First of all, all memberships and passes here offer unlimited classes. The prices might seem steep but as long as you attend as many classes as possible, the more value you'll get.
What's more, the longer you commit, the more you save.
One month is $130, 3 months is $115 per month, 6 months is $105 per month, and 12 months is $95 per month.
Just want to try the place out? You can grab a 2-week pass for $75.
Are There Any Drawbacks?
Built 45 doesn't offer drop-in classes, which might be a drawback for some.
Who Should Work Out Here?
If you want group fitness classes that offer a variety of bodyweight, resistance, and gym machine exercises to get in shape and build muscle, Built 45 was made for you.
However, if you think performing various high-intensity workouts might be too demanding for you currently, you might want to look elsewhere.
4. Get Sweat Studio – Best Boutique Spin Studio
Get Sweat Studio is named "Get Sweat" for a reason: it's a boutique studio for heated cycling! Needless to say, this isn't your average spin class.
It's still open to beginners, though, with a big community following thanks to two studio locations.
What Are The Gym Benefits?
The main benefits here are the chic studio, engaging class instructors, and friendly member community.
Expect to join a small family at Get Sweat, with each class leaving you energized and fired up!
You'll definitely work up a sweat at this boutique spin studio, since it's as much an experience as it is a workout, involving lights, music, heat, and motivational coaching.
Classes are 7 days a week, with up to six classes hosted per day.
What Do You Need To Know Before Purchasing A Membership?
It's $20 for 1 class ,$48 for 3 classes, $89 for 5 classes, and $149 for 10 classes.
One-month membership of unlimited classes is $149 per month. For 3 months, it's $139 per month and for 6 months it's $129 per month.
First-timers can have their first class for $10 – a discount worth considering.
Are There Any Drawbacks?
Sweating more, due to heat, doesn't necessarily mean burning more calories. So if you don't like heat in general, hoping to burn more calories shouldn't be the main reason to join here.
Who Should Work Out Here?
Spin class lovers who want to join a small community or try something new with heated spin. If you don't like cycling classes or hot environments, though, Get Sweat Studio definitely isn't for you!
5. Suicide Boxing – Best Group Fitness Classes
Despite the name, this gym isn't just for boxing. In fact, Suicide Boxing & Fitness offers more HIIT, resistance, and weightlifting classes than boxing!
Founder Diego Lopez incorporates his personal techniques and methods into each class, with a weekly schedule that's simple yet effective.
What Are The Gym Benefits?
One benefit is that boxing isn't the only thing on offer here – classes involve calisthenics (bodyweight), resistance training, HIIT, plyometrics, CrossFit, and dumbbell weightlifting to keep things exciting.
What I especially like is the schedule: upper body is on Mondays and Wednesdays, lower body is on Tuesdays and Fridays, and boxing/circuit is on Saturdays.
This essentially focuses on a traditional workout split, with six classes per day from Monday to Friday (6am-7pm, 7:30am-8:30am, 4-4:45pm, 5-6pm, 6:15-7:15pm, and 7:30pm-8:30pm).
So, there's no random/rotating class schedule here. It's simple, effective, and you know what's happening each week – just choose the class times that you can do.
This is also a neighborhood gym through and through, so expect to make friends and feel part of a small supportive family.
What Do You Need To Know Before Purchasing A Membership?
This is a neighborhood specialty gym, so unfortunately Suicide Boxing wants you to contact them before revealing the prices.
That said, I'd say you can expect affordable class packs and membership plans.
Are There Any Drawbacks?
The hidden prices. This gym also focuses on boxing, HIIT, free weight exercises, and resistance training, so there are no cardio or strength training machines (if that's what you're expecting).
Who Should Work Out Here?
People of all fitness levels who want to get fitter through a range of exercises (not just boxing!) with a simple class schedule based on a traditional workout split.
Want pure boxing, an open gym, or exercises that involve machines? You might want to look elsewhere!
Other Gyms In California Worth Talking About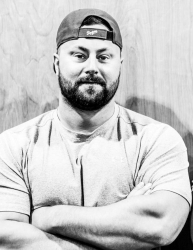 Latest posts by Avi Silverberg
(see all)