Staten Island took me by surprise! This borough has some seriously good gyms: commercial gyms, old-school gyms, and a few boutique studios to boot.
Still, no matter what you're hunting for, here's my round-up of the five best gyms in Staten Island.
The Best Gyms in Staten Island are:
But wait – before you sign up, check out my honest reviews of each gym below, including the benefits, drawbacks, and membership prices, as well as who should join and who should avoid!
Does Staten Island Have Good Gyms?
Gym choice in Staten Island is far from limited. So, no matter your training style, budget, or even what you're looking for in a membership, there's easily something for everyone in NY's southernmost borough.
How Did I Pick The Best Gyms In Staten Island?
1. Training Needs
No one trains the same and no one wants to go to a gym where they feel out of place – or like they don't have everything they need.
This is super important, so I made sure to hunt down Staten Island's best gyms for all training needs.
2. Gym Facilities
Extras are nice, so gyms with additional facilities are always worth checking out. Spas, saunas, sports facilities – whatever you might be looking for, rest assured I've included Staten Island's best gyms that offer facilities.
3. Range Of Prices
It all comes down to what you can afford, and hidden sign up fees and lock-in contracts never help.
So, I made sure to pick the best gyms in Staten Island with a range of prices for all – no matter what you're looking to spend each month.
Gyms In Staten Island: 5 Best Options
Sure, Planet Fitness is a budget-friendly franchise gym.
And while it gets a bad rep due to not having the best equipment and machines, it's still among the best choices for beginners looking to improve their general fitness on a tight budget.
What Are The Gym Benefits?
Planet Fitness is the cheapest gym around by far. And since it's so mainstream, you'll benefit from not feeling out of place if you're new or not serious about working out.
Simply turn up and do your thing with zero judgment.
As for Planet Fitness Staten Island, it's big and well-equipped for general fitness, having enough cardio machines, weight machines, and free weights to go around.
There's free WiFi, as well as a website Crowd Meter if you want to check live gym capacity before you go.
What Do You Need To Know Before Purchasing A Membership?
PF Black Card, which costs $24.99 a month, offers access to any Planet Fitness gym, the option to bring a guest, 50% off select drinks, 20% off at Reebok.com, and use of any branch facilities.
This membership also has the cheapest startup fee at $1.
Classic and No Commitment do not offer the above perks, however. Classic is $10 monthly with a $49 startup fee and 12 months' commitment.
No Commitment costs $15 monthly with a $59 startup fee, but allows you to cancel at any time without paying a fee, unlike Classic.
Each membership has an annual fee of $39.
Are There Any Drawbacks?
Firstly, the annual $39 fee. Equipment is also not the best in quality here.
And as the go-to gym for beginners and people who aren't serious about working out, you can expect unracked weights, selfie-taking, and equipment hogging.
Another drawback is the infamous Planet Fitness lunk alarm, which staff set off whenever someone grunts or drops weights.
Some staff consider it a bit of fun, while in other PF gyms it can mean getting kicked out. Either way, hearing it can get pretty annoying!
Who Should Work Out Here?
Beginners, casual gym-goers, and people on a limited budget. Despite that, Planet Fitness just isn't for people who take fitness seriously.
Powerlifters and bodybuilders will especially want to look elsewhere due to the lunk alarm and the equipment being generally substandard.
Powerlifters and bodybuilders shy away from commercial gyms: the equipment isn't up to par and the atmosphere just isn't right.
And if you're the same—someone who likes their gyms old-school, family-run, and covered in chalk—Pumpin' Iron Fitness is right up your alley.
What Are The Gym Benefits?
PI Fitness calls itself the last of the hardcore gyms – and I get why. It's a no-nonsense gym with heavy-duty plates and free weights that are meant to take a beating – perfect for those who lift heavy.
As a neighborhood Staten Island gym designed by powerlifters for powerlifters, it also benefits from having a tight sense of community.
Staff are more than welcoming I found, with the kind of gym regulars who support and build each other up.
What Do You Need To Know Before Purchasing A Membership?
There are four memberships: $55 for 1 month, $120 for 3 months, $160 for 4 months, and $299 for 1 year. The 1-month membership is the clear choice here if you want the shortest commitment.
Are There Any Drawbacks?
PI Fitness costs more than the average gym, but it's worth it if you're dedicated. The gym doesn't have a website and that's a drawback if you want to find out more information before starting.
Still, some of the best powerlifting gyms I've trained at don't have websites, so don't let that dissuade you!
Who Should Work Out Here?
Powerlifters and bodybuilders who take each rep seriously and love the sense of "family" that comes with any neighborhood gym. It's not for casual gym-goers, however, who would simply be better off finding something cheaper.
If you need help burning calories and building lean muscle ASAP, Thrive is the Staten Island gym for you.
With tailored functional fitness programs centered around group-based CrossFit and 1-on-1 training, Thrive is the best option for those seeking guidance and motivation with their fitness goals.
What Are The Gym Benefits?
Thrive NYC is a communal boutique gym which makes it beneficial for those who get energized in group environments.
This reflects the fact that Thrive is a CrossFit gym – a popular exercise regimen that's all about high reps and plyometric movements.
Simply put, this is a gym for getting lean – and fast.
Due to the functional fitness programs, all led by qualified instructors and trainers, another benefit of going here is that classes and workouts will be recommended or tailored for achieving your specific goals.
What Do You Need To Know Before Purchasing A Membership?
Classes and personal training are recommended after an intro consultation, so prices are based on individual fitness plans. Due to this, there may also be expectations for long-term commitment.
Are There Any Drawbacks?
You need to book an intro consultation (free, no obligations) before knowing what you're getting into and how much it will cost.
Personally, I prefer dropping in without having to book an appointment, but I appreciate the personal touch they're offering.
Who Should Work Out Here?
CrossFitters, newbies who need personal training or tailored class programs, and those who simply have a preference for explosive, high-intensity metabolic workouts.
With that said, Thrive is not for seniors and those who don't enjoy working out for speed or intensity.
It's also not for you if you just want a gym that you can turn up at anytime without having to interact with others!
LA Fitness is a commercial gym chain known for its fitness clubs that offer mid-range gyms inclusive of facilities.
There are four locations in Staten Island alone, with both LA Fitness memberships giving you nationwide club access.
What Are The Gym Benefits?
Right off the bat, if you're looking for a gym that also has premium facilities to take advantage of, the LA Fitness clubs in Staten Island won't disappoint.
Clubs feature basketball courts, indoor pools, whirlpool spas, saunas, and Kids Klubs.
And while you won't find all the above at every location, memberships offer nationwide access for the freedom to choose which club you go to – a huge benefit if you travel around.
What Do You Need To Know Before Purchasing A Membership?
You can pay $34.99 monthly with a $99 initiation fee, or $44.99 monthly with no initiation fee. Which is better for you depends on how long you plan on staying a member.
Are There Any Drawbacks?
Signing up to LA Fitness requires paying the first and last months' dues upfront.
Who Should Work Out Here?
Gym enthusiasts who also want to take advantage of sports and wellness facilities across any nationwide branch.
If you travel around a lot or want to avoid crowds at peak times, LA Fitness is worth considering for this reason alone!
However, if you don't see yourself taking advantage of the facilities—or just want a niche gym for a particular training style—you'll likely want to consider other options.
Some people work out better with others. If that's you, Orangetheory offers some of the best group fitness classes for weight loss. We're talking cardio, weight training, and HIIT for all fitness levels, designed to increase heart rate for maximum calorie afterburn.
What Are The Gym Benefits?
If you're looking to get in shape in time for beach season, Orangetheory Staten Island is your best bet. Workouts are tailored to elevate heart rates past the calorie-burning zone, meaning you'll be shedding body fat with each class.
Classes change daily and can involve up to 34 people, making them fun, high in energy, and challenging for all abilities. You're also free to choose and book your classes via the Orangetheory app, which keeps things simple.
What Do You Need To Know Before Purchasing A Membership?
Memberships are priced on the number of classes you can attend per month. Orange Basic gives you 4 classes, Orange Elite gives you 8 classes, and Orange Premier is unlimited.
All tiers provide nationwide studio access and you can quit at any time.
Are There Any Drawbacks?
Orangetheory is not exactly cheap – even for the Basic membership that only gives you four monthly classes.
Who Should Work Out Here?
People who enjoy boutique group fitness classes and want to lose weight quickly. If you know how to create your own fat-burning workouts and don't like working out with others, though, Orangetheory just isn't for you.
Other Gyms In New York Worth Talking About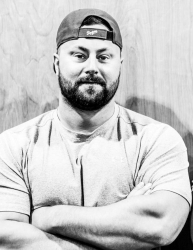 Latest posts by Avi Silverberg
(see all)