San Pedro is a picturesque neighborhood in California with what I found out to be a great choice of neighborhood specialty gyms. I enjoyed checking out and reviewing each one, and these are the five best gyms San Pedro has to offer!
The Best Gyms In San Pedro Are:
I honestly found a lot of good reasons to pick these gyms, so these are all worth considering. I've reviewed the benefits, drawbacks, and membership prices below, with my opinion on who should join and who should avoid.
In other words: everything you need to know without having to do the research yourself!
Does San Pedro Have Good Gyms?
Absolutely, and you won't be disappointed if you have a special preference for neighborhood gyms and boutique fitness studios.
Many of the gyms in San Pedro are specialty gyms, so if you're looking for a specific training program or a gym where you'll feel a sense of inclusion, you're sure to find it here.
How Did I Pick The Best Gyms In San Pedro?
1. Gym Specialty
As mentioned, San Pedro has a diverse choice of specialty gyms.
There are barre studios, Pilates studios, neighborhood gyms, CrossFit gyms, and private fitness facilities dedicated to personal training. Still, I made sure to pick the best ones for you to consider.
2. Sense Of Community
The best gyms are the ones that feel like home! And that's only down to the design, equipment, or facilities, but the members you'll see day in, day out.
Due to this, I chose the best gyms in San Pedro that offer a warm and supportive sense of community.
3. Upfront Prices
Gyms, boutique studios, and fitness centers that don't publicly list their prices are, let's just say, frustrating.
Thankfully, there seems to be less of that in San Pedro, and all the gyms I picked have no hidden prices, lock-in contracts, or annual fees!
Gyms In San Pedro: 5 Best Options
1. Elite Triangle Fitness – Best For Personal Training
All of us start somewhere. And for those of you just starting your fitness journey, Elite Triangle Fitness is one to look at in San Pedro.
This well-equipped private facility—which won a Small Business of the Year Award, I'll add—offers personal and semi-private training for all abilities, with the bonus of daily group fitness classes.
What Are The Gym Benefits?
Elite Triangle Fitness is clear on what it offers: no contracts, no sign up fees, and no judgment, with professional, passionate training for all.
You can choose between personal training, semi-private training, and fitness classes (over 10 held per week) here, which all include nutrition guidance as a huge benefit.
So, this is a top choice if you need help and want fast results – whether that's fat loss, diet management, muscle growth, or even increased mobility.
Classes include bootcamp, kickboxing, yoga, core, Zumba, and HIIT, with the kind of trainers who give each member their full attention!
What Do You Need To Know Before Purchasing A Membership?
It's $399 for 8 personal training sessions, $499 for 12, and $599 for 16. For class packages, it's $108 for 8 classes, $149 for 12, and $179 for 16.
You can also drop in to any class for $15, or enjoy unlimited classes for $199 per month. As for semi-private group training, it's $30 per session.
Nice and simple, overall. Just bear in mind that all packages are valid for one month.
Are There Any Drawbacks?
None – Elite Triangle Fitness offers well-rounded personal training programs, and classes, with largely affordable prices that have no extra fees!
Who Should Work Out Here?
Fed up with not seeing results or not knowing what to do in the gym? This place caters to you. If you know what you're doing, however, or want larger group fitness classes with more of a frequent class schedule, I'd look elsewhere.
2. All Fit – Best For Kickboxing & General Fitness
If you're bored of conventional cardio and gym exercises, you might want to consider kickboxing. And if that's the case, All Fit is a superb choice for the top-level kickboxing and circuit training classes it offers.
This place has a nice old-school feel, too, but with premium workout equipment!
What Are The Gym Benefits?
Kickboxing doesn't just mean learning self-defense and fighting skills. It has benefits that include improving flexibility, mobility, and motor functions while losing weight and getting stronger!
That's what you'll gain at All Fit, with instructors and a close-knit member community who will support you and build you up.
There are at least five classes held per day here, which are either kickboxing or circuit training. All levels are welcome, with personal training services and open gym access also available if you prefer to train alone.
What Do You Need To Know Before Purchasing A Membership?
First of all, 12-month general membership is $147 per month, which includes unlimited classes. Kickboxing membership (gym access and unlimited classes) is $175 month-to-month. Gym-only access is priced at $40 per month.
Drop in to any class for $20, or purchase a 10-class pack for $150.
For personal training, it's $90 for one 1-hour session, $480 for 12 30-minute sessions, and $900 for 12 1-hour sessions.
Are There Any Drawbacks?
Open gym access is only available when there are no classes. Open gym hours are not limited by any means, but you will have to check the daily schedule and pre-plan your visits.
Who Should Work Out Here?
Does getting fit and learning to kickbox at the same time sound interesting? All Fit is worth considering. Otherwise, this gym simply isn't for you.
3. South Bay Strength Company – Best For Powerlifters & Bodybuilders
South Bay Strength Company is situated in Harbor City (just north of San Pedro) but worth checking out if you're all about powerlifting and bodybuilding.
It's the real deal, to put it simply, boasting competition-grade weightlifting equipment, a tight community, and powerlifting meets!
What Are The Gym Benefits?
Firstly, if you're a powerlifter, this large gym has all the high-grade racks, barbells, plates, and free weights you need.
You'll love the old-school gym vibe here too, plus the supportive community where there's absolutely zero judgment for grunting, dropping weights, or covering the bars in chalk.
For bodybuilders, the same applies as this gym is fully equipped with enough strength training machines to go around. Personal training is also available for beginners!
Where this gym also stands out is due to the events it hosts. These include competitive meets and bench/deadlift workshops, which powerlifters will definitely appreciate.
What Do You Need To Know Before Purchasing A Membership?
There are a few special options here, so I'll break them down.
Day passes are $25 each, as well as 10 gym sessions for $200. 1-week passes are available for $50, plus weekend-only passes (3 month minimum) for $50 per month.
The VIP package (full membership) is $99 per month (3 month minimum). You can also pay 1 year upfront for $999.
Don't want to commit? One month with no contract is $165 per month.
Take note: these prices don't include taxes or the $21.90 key fob.
Are There Any Drawbacks?
None – for what this gym is (a legit powerlifting and bodybuilding gym), it simply checks all the right boxes.
Who Should Work Out Here?
Powerlifters and bodybuilders, as well as aspiring powerlifters and bodybuilders! For casual gym users, though, and anyone looking for a good choice of cardio machines (this gym only has a few), you won't get much value for the price.
4. Harbor Fitness – Best Boutique Fitness Studio For Women
Harbor Fitness isn't women-only, but a great choice for women since it's predominantly run by female instructors with a large female member base.
This boutique studio offers kickboxing, dance cardio, and stretching classes six days a week, perfect for losing weight, toning up, and learning self-defense.
What Are The Gym Benefits?
Overall, Harbor Fitness is a boutique studio where women can feel safe, welcomed, and supported.
And for improving all-around fitness, including cardiovascular health, mobility, and flexibility, this is a place to do that while working towards your body goals.
In addition to the classes (up to six per day), another bonus is this studio's partnership with Marina Sports Medicine, located adjacent to Harbor Fitness, where members can enjoy discounts for chiropractic care, sauna sessions, and massage services for either restoration or relaxation!
What Do You Need To Know Before Purchasing A Membership?
Cardio classes are $10 each or 10 for $90. Kickboxing/stretching classes, on the other hand, are $18 each or 10 for $162.
Memberships are also available for kickboxing/stretching and include month-to-month for $110, $100 per month for 6 months, and 1-year unlimited classes for $90 per month.
For unlimited cardio and kickboxing/stretching classes, it's $120 per month.
All month-to-month (auto-pay) memberships have a $150 membership fee (one-time), but provide 10% off all services at Marina Sports Medicine.
Are There Any Drawbacks?
The $150 membership fee is steep. The limited choice of classes can be a drawback for some, but it has to be said that this studio specializes in kickboxing and dance cardio (and concentrating on a specialty is never a bad thing).
Who Should Work Out Here?
Anyone of any fitness level interested in getting fitter, mobile, and more flexible through a mixture of cardio dance and kickboxing classes.
For women who like the idea of a largely female-centric boutique fitness studio, this is another big reason to join. If you want a more diverse choice of classes, however, you'll simply want to look elsewhere.
5. Heyday Elite Fitness – Best For Crossfit & Sense Of Community
Heyday Elite Fitness is San Pedro's best gym for CrossFit. Why? Simply put, this gym boasts a tight member community – something CrossFit thrives on.
The in-house coaches are also highly certified and experienced, delivering up to six classes per day, six days a week.
What Are The Gym Benefits?
I like the facility here – it's well-equipped, industrial-looking, and classes also take place outdoors.
And like all CrossFit programs, you'll be doing a range of challenging, yet fun, functional fitness exercises at this gym for improving strength, building muscle, and burning calories.
But the main benefit is the community. You'll feel right at home here with coaches and fellow members (of all ages and abilities) who will be supporting you on your fitness journey from day one.
Heyday Elite Fitness isn't just a place to work out; you'll be making friends and building one another up.
What Do You Need To Know Before Purchasing A Membership?
Heyday Elite Fitness takes a different approach to memberships. They're available here, but this gym wants you to get a feel of the place before you fully invest.
Due to that, they offer new clients a full 1-week trial of unlimited group training for $47 (worth $110).
For personal training, you can have your first session for $47 (worth $75) and, if you don't like it, you'll get it refunded – with a subsequent special offer of 2 weeks of group coaching for $110.
It might seem unconventional, but this is the kind of special attention you'll get at this gym. These guys won't lock you in either; there's no obligation and you can cancel anytime.
Are There Any Drawbacks?
None. Heyday Elite Fitness might not offer its memberships upfront (a drawback for some) but they're not trying to trap you, either.
Who Should Work Out Here?
If you like functional fitness and supportive gym communities, or just want a gym that's not going to try to stop you from leaving (a few commercial gyms come to mind), Heyday Elite Fitness is a solid choice.
If you don't like CrossFit, then this place simply isn't for you.
Other Gyms In California Worth Talking About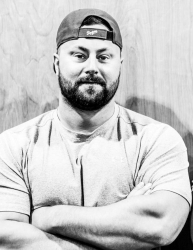 Latest posts by Avi Silverberg
(see all)