How could I leave out Glendale? This quiet Queens neighborhood might be mostly parks (and cemeteries), but I still discovered some unique gyms here. Whatever your business is with Glendale, these are the gyms you need to know about!
The Best Gyms in Glendale are:
You know the drill: don't sign up just yet! In my reviews below, check out the benefits, drawbacks, and membership prices, as well as who should work out there and who shouldn't. I provide the facts to save you the hassle.
Does Glendale Have Good Gyms?
Glendale offers a great balance of urban and suburban living. There are lots of bars and parks, but limited gyms and fitness studios.
On the upside, there's an interesting CrossFit and kickboxing scene here—as well as in Bushwick and Middle Village—that's worth checking out.
How Did I Pick The Best Gyms In Glendale?
1. Training Style
Finding a training style you're interested in can be the difference between being motivated to work out or not. It's important, needless to say, so I made sure to pick the best gyms in Glendale for all training styles: weightlifting, CrossFit, HIIT – whatever floats your boat.
2. Sense Of Community
Glendale is a small neighborhood. It's also culturally diverse, with a great local bar and dining scene. To reflect this, I found the best Glendale gyms offering a sense of community, whether due to popularity, group fitness classes, or a niche training style.
3. Prices
You might have a tight budget, you might not. Either way, I've included the best Glendale gyms for all budgets. Still, it's not just about price, but value for money. So, in addition, rest assured the following gyms are worth what they have to offer.
Gyms In Glendale: 5 Best Options
1. Retro Fitness – Best Budget-Friendly Gym
You might have seen or been to a Retro Fitness gym before – they're the gyms with the red and yellow equipment. Glendale doesn't have a Planet Fitness, so Retro's your best bet if you're on a budget. It's cheap and cheerful, overall, with enough equipment to satisfy most.
What Are The Gym Benefits?
Retro Fitness doesn't offer the best quality equipment, but it ticks all the boxes if you're a beginner or a casual gym-goer.
Its gyms are often large and well-equipped for cardio and strength training, with long hours, and Retro Fitness Glendale is no different.
Since it is a budget-friendly, entry-level gym, you can work out here with no judgment. There are two group classes here if you want to mix things up.
Core and Ultimate memberships give you nationwide access, which is also great as Retro has multiple locations in Queens.
What Do You Need To Know Before Purchasing A Membership?
There are three memberships at Retro Fitness: Flex ($24.99 per month), Core ($33.99), and Ultimate ($39.99). Core has 12-month commitment while Flex and Ultimate have none.
Flex and Core are gym only, but Core gives you nationwide access plus locker rooms and showers.
Ultimate is the full package obviously, giving you nationwide access, locker rooms and showers, group exercises classes, plus unlimited tanning and "guest privileges" (where available).
It's worth noting that the monthly prices do not include taxes, so expect to pay a dollar or two more per month. In addition, Flex and Ultimate do offer no commitment, but hit you with a $61.66 fee 45 days after you join.
Are There Any Drawbacks?
The $61.66 fee for the no commitment memberships (Flex and Ultimate). Retro Fitness Glendale also has limited group fitness classes – Zumba and Total Body only, both held once a day.
Who Should Work Out Here?
Beginners and casual gym users on a budget, who aren't necessarily looking for high quality machines and equipment. Avoid, however, if you want diverse group fitness classes, or are serious about training and want a more premium gym experience.
2. CrossFit Glendale – Best For CrossFit & Sense Of Inclusion
CrossFit Glendale is an authentic CrossFit gym that, like all others, has a real sense of community. If you're interested in CrossFit and love to work out with others, this is the best Glendale has to offer, welcoming beginner and experienced CrossFitters alike.
What Are The Gym Benefits?
This is an awesome urban-looking gym. It has weights, kettlebells, pull-up bars, gymnastics rings—you name it—with a close-knit community for meeting workout buddies and staying motivated. CrossFit is all about high energy, and you'll find it here in abundance!
CrossFit Glendale has a packed daily class schedule – each class tailored for building muscle and burning fat simultaneously. There are multiple memberships and class packages as well, so simply enroll on the plan that works best for you.
What Do You Need To Know Before Purchasing A Membership?
Firstly, monthly memberships are as follows: $155 per month for 2 classes a week, $170 for 3 classes a week, $185 for 4 classes a week, and $199 for unlimited classes.
Drop in is $25, but you can't book more than one class a week. All monthly memberships offer a 30-day cancellation policy.
Other than that, there's a 10-class package for $250, a one-month beginner program offering 5 private sessions and unlimited classes for $250, and an unlimited class 3-month membership for $555 paid in full.
Are There Any Drawbacks?
None, to be honest! This is the perfect gym for CrossFitters and group workout enthusiasts, with a nice range of prices to suit all levels of commitment.
Who Should Work Out Here?
CrossFitters (and anyone who wants to try Crossfit) and those who love high-energy group fitness classes. Otherwise, this just isn't the place for you.
3. New York Sports Clubs – Best Club Facilities & Classes
If you're not just looking for a gym, but a full fitness club, New York Sports Club Glendale is worth checking out.
There are great facilities to enjoy here in addition to a fully-equipped premium gym, with membership options that give you access to all NYSC branches.
What Are The Gym Benefits?
Want to be part of an exclusive fitness club that has multiple locations? Here it is. New York Sports Club offers a premium gym experience with hi-tech cardio machines and strength training equipment, plus unlimited classes and superb facilities to take advantage of.
Group fitness classes at NYSC Glendale are extensive, including cycling, cardio, vinyasa yoga, total body conditioning, abs, and power dance. There's also a juice bar, sauna, and ample member parking here, with the option to visit other locations and use more facilities.
What Do You Need To Know Before Purchasing A Membership?
There are three membership plans: Neighborhood ($39.99 per month), Regional ($64.99), and Passport ($99.99).
So, what's the difference? Neighborhood gives you access to one club while Regional and Passport give you access (Regional is limited access, Passport is unlimited) to all clubs and the perk of reserving group exercises classes one week in advance.
All memberships have a $5 joining fee and a $69.99 annual fee billed on the 15th of the month after you enroll.
Are There Any Drawbacks?
Annual fees are never ideal. And for a fitness club, you'd expect more facilities, such as a pool and locker room (also unavailable at other NYSC Queens locations).
Who Should Work Out Here?
Fitness enthusiasts who want a premium gym with club facilities and unlimited group fitness classes. If your ideal fitness club has a pool, steam room, and locker room, however, you might not consider the price here to be worth it.
4. Tiger Schulmann's Martial Arts – Best For Kickboxing & HIIT
There are two kickboxing gyms in Glendale (the other is Hooked – also worth looking at) but Tiger Schulmann's comes on top for quality and professionalism. The instructors are MMA experts, with each class incorporating kickboxing, HIIT, strength, stretching, and flexibility.
What Are The Gym Benefits?
Tiger Schulmann's Glendale is the best choice if you want to build functional strength, lose weight, and learn self-defense at the same time. Classes here aren't just about MMA; they involve bodyweight training, HIIT, and flexibility exercises for an all-over workout.
So, expect to get in good shape while mastering self-defense. You won't get huge, but you'll definitely build functional strength for everyday applications. Instructors are highly certified and professional at Tiger Schulmann, having trained the likes of Uriah Hall!
What Do You Need To Know Before Purchasing A Membership?
Classes at Tiger Schulmann cost between $15 and $27, depending on the program you sign up for. This dojo chain used to lock members in for a year, but monthly memberships are now available.
Are There Any Drawbacks?
Unfortunately, membership programs are only revealed and recommended after you have contacted them or visited in person. I'm never a fan of these systems, but sometimes it can involve getting a better membership deal.
Who Should Work Out Here?
Anyone interested in kickboxing (or jiu-jitsu) mixed with HIIT and bodyweight exercises. Those not interested in kickboxing, or even group fitness classes, would not be a good match here. It's also not the best option if you want to know what you're paying without having to visit or contact the gym!
5. FitNation Health Club – Best Premium Gym
Admittedly, this one's not in Glendale. It is super close, however (located just outside Glendale), and is second to none for the best premium gym in the area. It offers state-of-the-art equipment and regular group exercise classes in a stunning, modern facility.
What Are The Gym Benefits?
If you want better than Retro Fitness, FitNation is it. This premium gym boasts high-end machines and equipment, a 40-yard indoor turf for circuit and HIIT, and closed-off fitness studios for spin, yoga, Zumba, and Pilates classes, held throughout the week.
FitNation is ultimately a boutique gym offering a sense of luxury and exclusivity, with membership prices—annual and no commitment—that aren't overly sky-high. It's clean, well-maintained, and, as a result, ideal for those who are serious about their training.
What Do You Need To Know Before Purchasing A Membership?
There are commitment and no commitment memberships here, which is always good to find out! There are three tiers for both memberships: Fit Basic, Fit Ex, and Fit Total.
All give you free unlimited floor access, free parking, a free personal training startup session, locker rooms, and free WiFi.
However, Basic doesn't give you unlimited group exercise classes or unlimited team personal training. Ex gives you unlimited group exercise classes, but no unlimited team personal training. Total gives you both.
As for prices, annual memberships for Fit Basic, Fit Ex, and Fit Total are $34.99, $44.99, and $89.99 per month, respectively.
No commitment memberships for Fit Basic, Fit Ex, and Fit Total are $44.99, $54.99, and $99.99 per month, respectively. All memberships have a $64.50 enrollment fee.
Are There Any Drawbacks?
The enrollment fee is quite expensive, but can be seen as expected for a premium boutique gym.
Who Should Work Out Here?
Serious gym users who want a premium gym experience (high-quality equipment, locker rooms, free parking, and free WiFi), plus optional group fitness classes. The memberships offer superb value, in my opinion, but there's no arguing the enrollment fee might scare some people away.
Other Gyms In New York Worth Talking About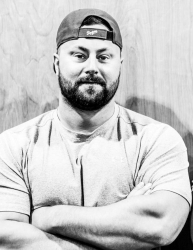 Latest posts by Avi Silverberg
(see all)