Who doesn't love Fort Worth? It's a big vibrant city with lots to see and do.
And since it's one of the biggest cities in Texas, finding a gym that suits your needs can be a hefty task. No frets – I've hunted down and listed the best Fort Worth gyms for you right here.
The Best Gyms In Fort Worth Are:
Each gym here is best for something different, but you need to know why!
I provide my reasons below along with the benefits, drawbacks, and membership prices, plus who should join and who should avoid – all the must-know info before you join.
Does Fort Worth Have Good Gyms?
Fort Worth covers a large area but you'll find its best gyms in and around Downtown Fort Worth.
Despite the surprising shortage of fitness chains, there's a lot in this city to satisfy all training needs. So if you like specialty gyms in particular, then you'll love Fort Worth.
Gyms In Fort Worth: 5 Best Options
1. The Castle MetroFlex Gym – Best For Bodybuilding & Powerlifting
MetroFlex Gym doesn't hold back about what it is: a premier gym for bodybuilding, powerlifting, and Strongman for people fed up with corporate gym chains.
It's a family-run, old-school gym for all-out strength training, also offering boxing and MMA training.
What Are The Gym Benefits?
If you do bodybuilding or powerlifting, this is a gym you'll call home.
It's a full-on iron paradise for building strength and muscle, boasting hardcore strength training equipment and machines, and a close-knit community that supports and builds one another up.
And as a no-nonsense neighborhood gym, MetroFlex offers flexible, upfront membership prices without all the fees.
The elite team here also offers personal training—so newcomers are welcome—and there's even boxing and MMA training with one free session provided with any membership.
What Do You Need To Know Before Purchasing A Membership?
There's no free trial but you can drop-in for $10 or grab a week pass for $20.
Auto-draft membership is $32.48/mo, paid in full monthly is $43.40/mo, or you can pay 4 months in full for $120, 7 months for $190, or 1 year for $280.
All prices include tax and any membership gives you 1 free PT session or 1 free boxing/MMA class. Discounted joint, student, and veteran memberships are also available.
Are There Any Drawbacks?
None!
Who Should Work Out Here?
Without a doubt, bodybuilders, powerlifters, and Strongman athletes. It might look intimidating here but beginners interested in strength training should also join!
If you're more about cardio and conditioning, however, this gym isn't for you.
2. CrossFit Iron Horse – Best CrossFit Gym & Fitness Community
Love CrossFit? Then CrossFit Iron Horse is the place to hit up in Fort Worth.
CFIH is a large and impressive CrossFit facility with an even bigger community, focused on providing supportive group training and personal training for all ages and abilities.
What Are The Gym Benefits?
CrossFit Iron Horse calls itself a community first and it's hard to argue with that.
The members here are like a diverse family, so this gym is definitely a good choice if you need motivation, work out better with others, or want to meet new workout buddies.
As for the gym, it's a legit CrossFit playground with all the fun CrossFit essentials for losing weight, building strength and muscle, and learning skills.
Another benefit is the regular class schedule (Monday to Saturday, up to 7 classes daily) that also offers open gym access.
What Do You Need To Know Before Purchasing A Membership?
Memberships start from $180/mo. CrossFit Iron Horse doesn't tell you much else until you inquire or visit for a free consultation.
But drop-ins are available and you can expect the monthly membership to give you unlimited class access. Personal training is likely priced by the number of sessions.
Are There Any Drawbacks?
Aside from not knowing the full price list? None.
Who Should Work Out Here?
CrossFitters of all ages and abilities. If you're totally new to working out and like the sound of joining a fun fitness community, CrossFit Iron Horse is also worth checking out.
But if your budget is tight and you can't commit to regular classes, you'll save money elsewhere.
3. RevFit – Best Boutique Group Fitness Classes
RevFit (Revival Fitness) is an exciting boutique fitness club located near Fort Worth's Cultural District.
What's unique here is the fixed class schedule offering a weekly full-body workout, along with the neon-lit studio that's chic and modern with an exclusive feel.
What Are The Gym Benefits?
First of all, the Monday–Saturday class schedule focuses on a specific workout (up to 7 50-minute classes) each day.
These are Lower Body Monday, Upper Body Tuesday, Athletic Conditioning Wednesday, Abs and Ass Thursday, Flex Friday, and Full Body Blast Saturday.
So, it's ideal for beginners who lack a daily routine. Others can simply pick and choose the workouts they want.
What some might also like here is the premium boutique feel – the studio has modern equipment in neat individual spaces set under chic neon lights!
What Do You Need To Know Before Purchasing A Membership?
Brand new? You can have your first intro session (any class) for $5. It's not quite a free class trial but it's a big saving on the regular drop-in price, which is $32. 10-class packs are $250.
As for memberships, these start from $76/mo. Discounted student and group memberships are also available, as well as semi-private memberships if you prefer small group sessions.
There are no startup fees and you can also get your money back within 30 days if you're not satisfied.
Are There Any Drawbacks?
While it's beneficial for some, the fixed daily workout isn't for people who prefer a choice of mixed daily classes.
Who Should Work Out Here?
Beginners and group fitness enthusiasts who like the fixed WOD class schedule.
It's also a good option if you're looking for Fort Worth's chicest boutique fitness studio! If you want mixed daily classes to choose from, though, RevFit isn't for you.
4. HOTWORX – Best Boutique Fitness Studio
Here's another boutique fitness studio with something unique to offer. HOTWORX, which has 3 Fort Worth locations, offers short 3-person isometric and HIIT workouts – all performed in infrared heat.
The result? Quick workout sessions that can help burn more calories.
What Are The Gym Benefits?
At HOTWORX, book 30-minute isometric workouts (including yoga, Pilates, core) or 15-minute HIIT workouts (rowing, cycling).
These sessions are done in an infrared heat sauna, offering benefits such as detoxification, increased blood circulation, and the possibility of burning more calories.
These quick sessions are also small—up to 3 people max—so it's ideal if you don't like large class workouts or only want to work out with friends – or even alone.
Memberships are nice and simple, too, providing unlimited sessions priced on one club or nationwide access.
What Do You Need To Know Before Purchasing A Membership?
Get unlimited sessions at one HOTWORX location for $59/mo or access all HOTWORX locations for $79/mo – both with a $99 enrollment fee.
Are There Any Drawbacks?
Both memberships come with 90 days' commitment. You also need to provide two payment methods or your monthly dues go up $5.
Since sauna studios are limited (up to 10 per HOTWORX location) and sessions are small, you might need to book in advance.
It's also worth mentioning that this is one of many fitness studios that market heat as a quick method to burn calories – just be aware that it's an aerobic heart rate, not how much you sweat, that burns calories!
Who Should Work Out Here?
Fans of yoga, Pilates, and HIIT who like the idea of small (or solo), short workout sessions performed in heat.
If you like saunas and their benefits, this is a 24/7 studio to hit two birds with one stone. But if you can't stand heat, definitely avoid.
5. Workout Anytime Lake Worth – Best Gym Overall
If you're just looking for an all-round great gym with good equipment and facilities, Workout Anytime Lake Worth is it.
It has all the goods for cardio and strength training in a large gym complete with 3D body scan, tanning, and HydroMassage facilities. It's also open 24 hours!
What Are The Gym Benefits?
You're going to get a good workout here no matter whether you're into cardio or strength training.
Workout Anytime Lake Worth is fully equipped, boasting everything from cardio machines (including reACT Trainers) to squat racks and dedicated weight plate areas.
The bonus is the onsite facilities, which include professional tanning beds, HydroMassage therapy, and Styku 3D Body Scanners.
Personal training is also available if you need it. And if 24/7 access wasn't enough, the memberships here are also super affordable.
What Do You Need To Know Before Purchasing A Membership?
Workout Anytime has Basic and Premium memberships – the main difference being that Basic doesn't let you use the HydroMassage or tanning facilities.
You can pay either of these monthly or in full for one year.
Basic month-to-month is $19.99/mo and Premium month-to-month is $29.99/mo – both with a $39 annual fee. Basic paid in full is $269 and Premium paid in full is $377.
Just want to check the place out? You can bag a free 1-day trial through their website.
Are There Any Drawbacks?
A possible drawback (for some people) is that there are no group fitness classes here.
Who Should Work Out Here?
Gym regulars, casual gym users, and new starters – this gym is pretty versatile. I'll also say it's even worth visiting if you're into powerlifting, weightlifting, and bodybuilding.
The only reason not to consider this one is if you're looking for group fitness classes.
Other Gyms In Texas Worth Talking About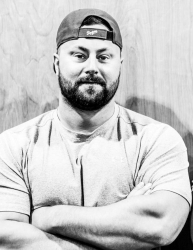 Latest posts by Avi Silverberg
(see all)