Forest Hills isn't known for its gyms (it's better known as the fictional home of Spider-Man) but that doesn't mean there isn't any.
No matter what your business is in Forest Hills, I've found and reviewed the best gyms in Forest Hills to help you find the perfect one for you.
The Best Gyms in Forest Hills are:
You may know some of these but there's a good chance you haven't heard of all of them.
So check out the benefits, drawbacks, and membership prices of each gym below – plus who should join and who should avoid. Save your time and money before you sign up!
Does Forest Hills Have Good Gyms?
Forest Hills largely consists of suburban homes, restaurants, coffee shops, and parks.
There's a nice choice of gyms but don't expect mainstream gym chains or old-school iron playgrounds; gyms here mostly target a middle-class, middle-aged audience, with many located around Austin Street – Forest Hills' commercial hub.
How Did I Pick The Best Gyms In Forest Hills?
1. Premium Equipment And Facilities
To reflect Forest Hills' residential appeal, I thought it was important to choose the best gyms in the area providing premium equipment and facilities that are clean and well-maintained.
No one likes run-down gyms anyway, so this factor is important regardless!
2. Exclusivity And Sense Of Community
Signing up to a gym, fitness center, or boutique studio isn't always just about fitness, but about feeling part of an exclusive club or community.
For that reason, I've rounded up the best Forest Hills gyms that offer a sense of community and exclusivity.
3. Age Group
Did you know that the median age of residents in Forest Hills is 42 years?
This Queens neighborhood is super popular among families, so it made sense to find the best gyms for this particular age group, including parents and middle-aged professionals.
Gyms In Forest Hills: 5 Best Options
1. 24 Hour Fitness – Best For General Fitness & Group Classes
Most people have heard of 24 Hour Fitness.
This fitness chain has nationwide gyms that offer a variety of good, clean equipment in large spaces.
Nothing particularly stands out about 24 Hour Fitness, except maybe its long hours, but it's definitely Forest Hills' best gym for general fitness.
What Are The Gym Benefits?
Like other branches, 24 Hour Fitness Kew Gardens is large and well-maintained.
There are plenty of cardio machines, strength machines, and free weights here, so one benefit is that you'll most likely never have to wait to use something!
This location hosts up to three group exercise classes per day, some including Zumba, yoga, bodypump, kickboxing, and strength training.
Personal training is also available if you need it (paid for separately). Member amenities include lockers, juice bar, and free WiFi.
What Do You Need To Know Before Purchasing A Membership?
You have a choice of two memberships here, Gold and Platinum, which you can pay monthly or in full. As it goes, paying in full works out cheaper overall.
Gold gives you regional access to 24 Hour Fitness, all amenities, and studio classes.
Platinum on the other hand, gives you all the benefits of Gold but with national access, 2 buddy passes, GX24 virtual classes, and all digital workouts on the 24GO app.
As for the cost, Gold is $39.99 per month or $299.99 for 1 year upfront. Platinum is $54.99 per month or $399.99 for 1 year upfront. Monthly memberships have a $1 sign up fee.
Are There Any Drawbacks?
Not all 24 Hour Fitness gyms are actually 24 hours, and that includes this one – which honestly defeats the purpose of this gym chain's name.
Who Should Work Out Here?
If you're looking to improve general fitness in a large, well-maintained gym with group classes, this is a good option – even better if you can commit for one year to save cash.
If you were hoping for a 24-hour gym, however, 24 Hour Fitness Kew Gardens doesn't offer that!
2. Spin Forest Hills – Best Boutique Spin Studio
Spin Forest Hills is a local Forest Hills spin studio with state-of-the-art bikes, certified instructors, and great amenities. It's currently closed for renovation but will reopen in late 2022 bigger and better than before – making it one boutique spin studio to keep your eye on.
What Are The Gym Benefits?
This is a smart spin studio, I have to say.
Glowing in neon blue lights and boasting top-of-the-line spin bikes, classes here are energetic and engaging, driven by uplifting dance music and instructors who know how to motivate.
The benefit here is that you're going to get a good sweat on with each class while feeling part of a local boutique fitness community.
You get complimentary towels at Spin Forest Hills, plus individual lockers and unlimited purified, filtrated water.
What Do You Need To Know Before Purchasing A Membership?
This spin studio doesn't offer memberships; you either pay by the class or purchase your classes in bulk, which is neither a good or bad thing.
Drop-in classes are $30, 5 classes are $135, 10 classes are $260, 20 classes are $500, and 30 classes are $720. The more you buy, the more you save.
If you're new, a 3-class starter pack costs $66 – a bargain if you ask me.
Are There Any Drawbacks?
Aside from the fact it's currently being renovated (it won't reopen until late 2022), none – this a neat, top-notch spin studio with affordable prices.
Who Should Work Out Here?
Just want to ride? Spin Forest Hills was made for you. On the other hand, if spin classes simply aren't your thing, you'll definitely want to look elsewhere!
3. Shape Fitness For Women – Best Fitness Programs For Women
If you're a woman who's uninspired by solo gym workouts and group fitness classes, Shape Fitness for Women might be what you need.
This niche studio offers personal weight-loss plans, one-on-one training, and intimate group sessions – all tailored especially for women.
What Are The Gym Benefits?
For women of all ages, abilities, and walks of life, this private studio is all about empowerment through good fitness and nutrition.
It offers 30-minute private training and 30-minute group sessions, plus personal weight-loss plans to keep you on track.
The best thing about Shape Fitness for Women is that it's personal.
You'll feel like you're at a spa while receiving dedicated fitness training, nutrition plans, and monthly fitness assessments. Simply put, if you want to achieve your fitness goals, this is the place to go.
What Do You Need To Know Before Purchasing A Membership?
Shape Fitness for Women is a private fitness studio, so prices and membership plans are, well, private.
As for what this studio offers, though, you can purchase 10, 25, or 50 one-on-one sessions; 10, 25, 35, or 50 group sessions; and weight-loss plans of 4, 8 and 12 months.
Are There Any Drawbacks?
"Hidden" prices are never ideal as you simply don't know what to expect without requesting more information or dropping in.
Still, you can appreciate the exclusive, private feel at Shape Fitness since, after all, it's a women's only boutique studio.
It's also worth mentioning that clients who go here (see the reviews, plus the website's before and after photos) have nothing but positive things to say.
So, rest assured you know exactly what you're getting, even though you don't know how much it will cost!
Who Should Work Out Here?
Women who feel "lost" when it comes to fitness, health, and nutrition, and don't mind paying any amount if it means guaranteed results.
If committing to a personal training program at a private studio is too much pressure, however, you might want to weigh up other options.
4. New York Sports Clubs – Best Health Club With Multiple Locations
There's a Lucille Roberts gym in Forest Hills (a chain formerly owned by NYSC) but I chose New York Sports Clubs due to it having two locations in the area – the other in Rego Park.
So, for a gym with multiple locations and great facilities, New York Sports Club is worth considering.
What Are The Gym Benefits?
New York Sports Clubs are all-in-one fitness centers boasting fully equipped gyms, group fitness classes, and facilities that include steam rooms, saunas, pools, tennis courts, overnight lockers, and UXF training zones.
The equipment and facilities are clean and well-maintained with a premium feel.
Group fitness classes at NYSC Forest Hills are held three times a day and include total body conditioning, Zumba, cycling, boot camp, Pilates—to name a few—with personal training sessions also available.
The main benefit of joining here is that two of the three memberships give you access to multiple locations.
There are plenty of locations to visit around New York, including one close to Forest Hills in Rego Park.
What Do You Need To Know Before Purchasing A Membership?
There are three memberships: Neighborhood ($39.99 per month), Regional ($64.99), and Passport ($99.99).
Neighborhood gives you access to one club, Regional gives you regional club access, and Passport gives you unlimited access.
Regional and Passport also allow you to reserve group exercises classes one week in advance (Neighborhood is 12 hours in advance only).
All memberships have a $5 joining fee and a $69.99 annual fee billed on the 15th of the month after you enroll.
Are There Any Drawbacks?
Unfortunately the Forest Hills branch lacks the facilities of other New York Sports Club locations, so don't expect a sauna, steam room, pool, or overnight locker here – just InBodyScan (the same for NYSC Rego Park).
Despite that, if you travel around a lot, the Regional and Passport memberships will give you plenty more locations around New York to take full advantage of.
Who Should Work Out Here?
Fitness enthusiasts who are not just looking for a gym but a health club that offers facilities, group fitness classes, and multiple locations.
If the facilities at NYSC Forest Hills are too limited for you, however, and you can't see yourself visiting other locations, a membership here probably won't be worth it!
5. Club Pilates – Best Pilates Classes
Club Pilates might be a franchise but it's the real deal when it comes to Pilates.
Classes involve top-quality equipment, such as reformers and RTX suspension systems, and welcome all abilities with a neat progression system that ranks class difficulty from 1 to 2.5.
What Are The Gym Benefits?
Club Pilates offers an attractive choice of "signature" Pilates classes for all abilities.
Classes include Suspend, Reformer Flow, Cardio Sculpt, Control, F.I.T., and Center + Balance, with difficulties of 1 (Foundation), 1.5 (Progression), 2 (Evolution), and 2.5 (Mastery).
What's great about this is that you can easily choose the classes that match your current fitness level.
Classes here are expert-led, and also a superb way to meet like-minded Pilates enthusiasts while feeling part of a small fitness community and niche exercise style!
What Do You Need To Know Before Purchasing A Membership?
Unfortunately, Club Pilates states that "prices vary by studio location, region, and membership type".
Based on my research, though, there are 4-class packs ($89), 8-class packs ($159), and unlimited memberships ($199 per month). Drop-in classes will cost you anything from $25 to $35.
Are There Any Drawbacks?
Prices at Club Pilates are not made clear until you contact the specific branch or drop in, but at least you can enjoy a free introductory class to test the water first!
Who Should Work Out Here?
Pilates enthusiasts as well as women interested in Pilates and being part of a niche fitness community and group.
If you don't like or can't do intense/high-impact exercises for any reason, Pilates is also ideal. Don't fit the above? Then Club Pilates isn't for you!
Other Gyms In New York Worth Talking About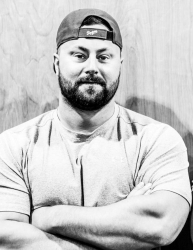 Latest posts by Avi Silverberg
(see all)