It was fun checking out the gyms El Paso has to offer. Gyms seem to be more popular here than fitness studios so there's a lot to choose from if you're not a fan of group fitness.
Still, you want to know your best options – so here they are.
The Best Gyms In El Paso Are:
I found some real gems here (Hybrid Fitness and Kinective) so definitely look at what they bring to the table.
I've listed the benefits, drawbacks, and membership prices, plus who should sign up and who should stay away – all the key details you need to know!
Does El Paso Have Good Gyms?
El Paso has a bunch of great gyms with most of them located in East El Paso where all the big shopping centers are.
There are chain gyms here, boutique fitness studios, and CrossFit gyms here, but what it has the most of are drop-in gyms designed for conventional workouts.
Gyms In El Paso: 5 Best Options
1. IronGrind True Fitness – Best Gym Overall
If you want a no-nonsense gym with reliable equipment and no excess fees, IronGrind True Fitness is El Paso's best.
It's large, fully equipped, and upfront with its membership prices – a place where you can sign up and work out without the usual drawbacks of a chain gym.
What Are The Gym Benefits?
IronGrind is designed for individuals so there are no group classes here; just straight-up workouts and personal training.
With 14,000 square feet of superior machines and equipment, it's a no-frills gym if you know what you're doing and just want to get on with it!
IronGrind also has an outdoor (undercover) workout area, steam room, and juice bar for refueling. Still, it's not just an old-school gym for gym regulars.
With certified personal trainers on call, it's also for newcomers who are ready to get serious about working out.
What Do You Need To Know Before Purchasing A Membership?
IronGrind offers a ton of membership options so it's nice and flexible here.
Regular memberships are $45 month-to-month, $75 for one month, $37/mo on a one-year contract, or $40/mo on a six-month contract. You can also pay one year in full for $400.
Drop-in passes are $25 for one day, $35 for three days, or $40 for one week.
For couples, it's $85 month-to-month, $80 for one month, $70/mo on a one-year contract, or $75/mo on a six-month contract.
Are There Any Drawbacks?
None – as a no-frills old-school gym, this one checks all the boxes.
Who Should Work Out Here?
Gym regulars (any training style) who want a large, fully equipped gym with clear-cut pricing, no fees.
The personal training is also worth checking out if you're new but serious about getting started. But for a more "boutique" gym experience, you'll want to look elsewhere.
2. Planet Fitness – Best For Affordability & Accessibility
On a budget and just want to try going to the gym for the first time? Planet Fitness is budget-friendly with 10 locations spread all over El Paso.
Some of these locations are also 24 hours, perfect if you're strapped for time or want to avoid crowds!
What Are The Gym Benefits?
Planet Fitness is the cheapest gym around with members from all backgrounds.
It's a "no-judgment" gym, as a result, ideal for beginners and casual gym-goers who just want all the basics for cardio and strength training at dirt-cheap monthly price.
The big benefit here is that El Paso has 10 locations, some 24/7, so it's super accessible.
And with the top membership (PF Black Card), you'll get access to any PF gym along with any facilities, such as tanning and massage, available onsite.
What Do You Need To Know Before Purchasing A Membership?
Just want to work out? Classic membership costs $10/mo for access to one Planet Fitness gym, with one-year commitment with a $20 startup fee.
No Commitment membership, on the other hand, costs $15/mo with a $39 startup fee.
PF Black Card, the full membership, is $24.99/mo ($1 startup fee) with access to any Planet Fitness gym. You also get 2 months free in El Paso.
The full perks include bringing a guest, 50% off select drinks, 20% off at Reebok.com, and use of all Planet Fitness facilities.
All memberships have a $39 annual fee.
Are There Any Drawbacks?
Some Planet Fitness gyms can be crowded, untidy, and poorly maintained. For a "beginners'" gym, there are also no group fitness classes.
Who Should Work Out Here?
Casual about the gym or just want to try it for the first time? Planet Fitness is worth considering for these reasons.
But if you want to avoid crowds, I'd look at Anytime Fitness El Paso. Or for a better 24-hour gym, go check out Just Play Fitness El Paso instead.
3. Hybrid Fitness – Best Neighborhood Gym
Hybrid Fitness is a little gem I found in Central El Paso.
It's a bona fide neighborhood gym for those who can't stand franchise gyms or boutique gyms, boasting an old-school vibe, rugged machines, and weight plates galore. It's also 24 hours and mega cheap!
What Are The Gym Benefits?
Hybrid Fitness is a local gym where you can just get to work – no crowds, no strict rules, and no closing times.
You'll feel right at home if you're a powerlifter or bodybuilder, as the machines are heavy duty and there are enough large weight plates to go around.
This gym is run by a super small team, so you can expect attentive customer service and personal training.
Group fitness classes (for strength and conditioning) are also available here, held three times a day from Monday to Friday.
What Do You Need To Know Before Purchasing A Membership?
24/7 gym access is $25/mo, personal training is $200/mo, and unlimited classes are (from) $40/mo.
Are There Any Drawbacks?
There is a lack of cardio machines here but it does seem this neighborhood gym is strength-focused.
Who Should Work Out Here?
If you're all about training strength and shudder at chain gyms or boutique gyms, Hybrid Fitness is a local gem that you should definitely visit.
If you want just as many cardio machines as strength machines, though, you might find this gym lacking.
4. Elev8 Gym – Best For CrossFit & Functional Fitness
El Paso has a few good CrossFit gyms but Elev8 stands out for its "hybrid" gym that combines CrossFit and functional fitness training.
It's a boutique playground for those who prefer dynamic workouts, offering classes, personal training, and open gym access.
What Are The Gym Benefits?
With 3000 square feet of turf space surrounded by cardio and strength machines, weightlifting equipment, and functional fitness essentials (tyres, plyo boxes, gymnastic rings), Elev8 Gym was fully designed for CrossFit, functional fitness, and metabolic training.
This gym provides classes (CrossFit, FEMMEfit, Buns & Guns) and an open gym, so you can train with a group or simply drop-in to use the great facilities.
Either way, you're going to feel part of a small boutique fitness family here, plus one of El Paso's most unique gyms!
What Do You Need To Know Before Purchasing A Membership?
Memberships and prices are provided when you contact them or drop-in. The good news is that a free trial is available – 1 day of open gym access or 3 days of consecutive group classes.
Are There Any Drawbacks?
The disclosed prices, obviously, but this is a boutique gym so the service is more personal.
Who Should Work Out Here?
Fan of CrossFit or functional fitness? Then Elev8 is right up your alley.
Even if you're just starting, it's also worth checking out for its family-like boutique group fitness classes. But if you want more of an "authentic" CrossFit experience, I'd look at other CrossFit gyms.
5. Kinective Fitness Club – Best Facilities & Group Fitness Classes
Kinective is probably the most advanced gym I've checked out. It boasts state-of-the-art fitness studios and a pristine gym with modern machines that sync workouts to Kinective's own app.
Needless to say, it's all premium with an exclusive feel.
What Are The Gym Benefits?
First of all, this is a fitness club for those who like a sense of exclusivity.
It's like stepping into the future here as all the workout spaces are tidy, spacious, and modern, with high-tech cardio and strength training machines providing syncable, real-time app tracking.
On top of that are the fitness studios—Calm (yoga, Pilates, and Barre), Surge (functional fitness), Tribe (bodyweight cardio and strength), Tour (cycling)—which are simply state-of-the-art, hosting up to 40 classes daily.
Personal training is available here too, plus onsite day care (Kinective Kids, available as a membership add-on). And if that's not enough, all the locker rooms have luxury showers, saunas, steam rooms, and massage chairs.
What Do You Need To Know Before Purchasing A Membership?
It shouldn't come as a surprise that it's pretty costly here. 12-month membership is $99/mo, month-to-month membership is $139/mo, and executive 12-month membership is $229/mo.
Month-to-month membership has a minimum of 2 months and doesn't include specialized classes.
As for executive membership, the main perks are valet parking, early class bookings, daily guest pass, and free access to Kinective Performance Seminars.
All memberships have a $99 annual fee billed after 60 days.
Are There Any Drawbacks?
None – this is a full-service, ultra-modern fitness club that's about as luxurious as it gets.
Who Should Work Out Here?
Put simply? Health and fitness enthusiasts looking for the ultimate fitness experience in El Paso – or even Texas.
If you don't think you'll fully take advantage of everything Kinective Fitness Club offers, though, I'd weigh up cheaper options first.
Other Gyms In Texas Worth Talking About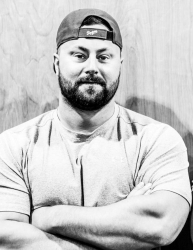 Latest posts by Avi Silverberg
(see all)