Work in Downtown Dallas? Busy inner city living can make it hard to work out so it's always good to find a gym that keeps you on track. It was fun exploring gyms in Downtown Dallas but the results are in: these are the 5 best gyms worth looking at.
The Best Gyms In Downtown Dallas Are:
If you read my review of the 5 Best Gyms in Dallas, you'll recognize a few names here. These gyms are specific to Downtown, though, with some new ones added in. See why I think these are the 5 best gyms in Downtown Dallas below!
Does Downtown Dallas Have Good Gyms?
Downtown Dallas has good gyms but there aren't many to choose from. There's still a good variety of gyms in Downtown Dallas to satisfy most needs, but for the most options you have to look outside of the CBD.
Gyms In Downtown Dallas: 5 Best Options
1. Orangetheory – Best For Group Fitness Classes
Orangetheory is located just north of Downtown Dallas. And if you don't know much about it, it's a fitness studio franchise for weight loss, offering group fitness classes with simple membership plans for any level of commitment.
What Are The Gym Benefits?
The classes are pretty exciting; they change daily and involve a combination of cardio, HIIT, and resistance training. These full-body aerobic and anaerobic workouts are designed to get your heart pumping and burning calories as a result – even after you leave.
With motivational instructors and classes of up to 34 people, Orangetheory is also beneficial if you work out harder in a high-energy environment with others. The one-hour classes are for all fitness levels too, so simply turn up and give it your best as you get fitter.
What Do You Need To Know Before Purchasing A Membership?
There are three memberships: Orange Basic for 4 monthly classes ($59/mo), Orange Elite for 8 monthly classes ($99/mo), and Orange Premier for unlimited classes ($159/mo). Extra classes as a Orange Basic or Orange Premier member come at a reduced rate.
All memberships can be canceled at any time.
Class packages are also available at 10 classes for $199, 20 classes for $359, and 30 classes for $499.
Are There Any Drawbacks?
Orangetheory classes can be challenging for beginners and, as a result, overwhelming.
Who Should Work Out Here?
If you don't know what to do in the gym and want to lose weight ASAP, Orangetheory is a great choice. But if you think high-intensity workouts might be too much for you at the moment, I'd opt for doing basic cardio at a cheap gym instead.
2. Trophy Fitness Downtown – Best For General Fitness
I chose Trophy Fitness in my 5 Best Gyms in Dallas but here I'll talk about its Downtown location. This is a club that's ideal for all-round general fitness, offering premium gym equipment, wellness facilities, and regular group fitness classes.
What Are The Gym Benefits?
Trophy Fitness has three locations but Downtown is the largest. Alongside the fully equipped gym it has three group fitness studios, a yoga studio, and a spin studio, plus amenities that include a dry sauna, steam room, showers, locker rooms, and massage service.
Where Trophy Fitness stands out is its cleanliness and customer service. This is a club that takes pride in maintaining its facilities and listening to members, so everything is clean and organized with an exclusive, premium feel.
What Do You Need To Know Before Purchasing A Membership?
TrophyEssential is $79 per month and TrophyStudio starts at $119 per month. Both have a $149 sign-up fee.
The main difference is that TrophyEssential limits you to Plus+ level classes (such as Spin and Hump Day Pump Day) while TrophyStudio gives you full class access with the option of 4, 8, or unlimited classes per month. Both memberships let you visit all locations.
The other membership, Personal Training, starts at $489 per month (with a $75 enrollment fee), offering monthly PT sessions plus gym access. Personal training packages are also available, starting at $75 per session.
Not sure? There's a nice 7-day free trial.
Are There Any Drawbacks?
The $149 sign-up fee is pretty eye-watering.
Who Should Work Out Here?
It's perfect for fitness enthusiasts who want to work out in the gym, join group classes, and wind down with different facilities. If you're not going to take full advantage of all of this, however, the price won't be worth it.
3. Evolve – Best For Functional Fitness & Sense Of Community
Evolve isn't just a gym; it's a community that's won awards for its F45-style workouts focused on functional fitness. The class workouts are challenging yet fun, available on three simple membership plans that also give you open gym access.
What Are The Gym Benefits?
The functional fitness workouts at Evolve will help you get stronger, fitter, and more mobile. Expect dynamic and challenging workouts using different equipment and machines, as well as a fun park workout (Met45 Outside) that's held once a month.
What's unique about Evolve is that it boasts a real sense of community. The coaches will become friends and you'll be supported by other members. And when you're not doing classes, you get access to the open gym that has premium equipment and machines.
What Do You Need To Know Before Purchasing A Membership?
Level 1 membership costs $79/mo and is for open gym only. Level 2 membership costs $139/mo and gives you open gym access plus 8 monthly classes. Level 3 membership costs $179/mo, giving you open gym access and unlimited classes.
30 days of unlimited classes only costs $199.
Bear in mind that these prices don't include tax. For memberships, the standard 30-day cancellation policy applies. And for class no-shows and late cancellations (less than 12 hours), there's a charge of $15.
Are There Any Drawbacks?
To enjoy the classes, you need to pay the pricier memberships.
Who Should Work Out Here?
Bored of gym workouts or spin class and want something more exciting and challenging? Then this place is worth checking out, especially if you want to join a close-knit fitness community. But if your budget is tight right now, you'll want to look elsewhere.
4. Cowboys Fit Downtown – Best Gym & Facilities
Cowboys Fit is a gym club chain used by the Dallas Cowboys. The main (and best) gym is at The Star in Frisco but the other Dallas locations, including this one in Downtown, are worth talking about for their top-notch gym and club facilities.
What Are The Gym Benefits?
The gym at Cowboys Fit Downtown is large, well-maintained, and fully equipped with all the tools for cardio and strength training. If you're into Olympic weightlifting and powerlifting, there are multiple dedicated stations for that too.
Boutique group fitness classes are also available here, plus luxury club facilities that include a sauna and Recovery Lounge, where you can jump right into post-workout HydroMassage, NormaTec, and Cryotherapy sessions.
What Do You Need To Know Before Purchasing A Membership?
To visit Cowboys Fit Downtown (no access to other locations), it's $54.04 per month. There's also a $99 join fee plus $53.04 annual fee.
Are There Any Drawbacks?
Unfortunately, the classes at this Cowboys Fit location are pretty limited, involving yoga, functional fitness, and HIIT with only one or two classes per day.
Who Should Work Out Here?
Committed gym-goers who want the best gym equipment. I'd also go here if you're an athlete who needs massage and recovery facilities. If you want extensive group fitness classes, however, I'd skip this particular Cowboys Fit location.
5. D-Town CrossFit – Best For CrossFit
D-Town CrossFit is the best CrossFit gym in Dallas – not just Downtown. It boasts state-of-the-art CrossFit facilities, no-nonsense prices, and a neat class schedule for beginners and intermediates with generous open gym access.
What Are The Gym Benefits?
Unlike other CrossFit gyms, this large 15,000-square-foot facility hosts group classes, PT sessions, and open gym simultaneously. On weekdays there are 3 daily beginner classes and 8 intermediate classes, with open gym access from 5am to 7:30pm.
This allows beginners to train with instructors while experienced CrossFitters can do their own thing. And as with most CrossFit gyms, there's a family-like atmosphere here with the bonus of a fun community workout for all members to join on Saturdays.
What Do You Need To Know Before Purchasing A Membership?
You can drop in for $20 or grab a 10-class punch card, valid for 3 months, for $180.
If you're happy to commit, though, monthly unlimited is $200/mo, 6 months unlimited is $180/mo, and 12 months unlimited is $2000 upfront. There's also a 6-month membership that gives you 2 classes per week for $100/mo.
Personal training is available through contacting them.
Are There Any Drawbacks?
Just one: it's not open on Sundays!
Who Should Work Out Here?
CrossFitters of all ages and abilities. The only reason you shouldn't join is if you're not into CrossFit.
Other Gyms In Texas Worth Talking About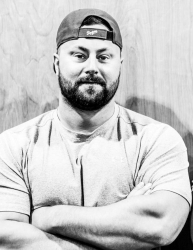 Latest posts by Avi Silverberg
(see all)