I definitely had fun reviewing Brooklyn's best gyms – fitness is clearly a lifestyle in this borough, and the vibrant choice of gyms and fitness studios is a testament to that! You can only choose one, though (unless you're rich), so I narrowed down the best choices for you to consider.
The Best Gyms in Brooklyn are:
One might sound good to you, but there's more to each gym than what it's best for! Before signing up, take a look at the benefits, drawbacks, and membership prices, as well as who should join and who should avoid. Save time by finding all the must-know details below!
Does Brooklyn Have Good Gyms?
Brooklyn is a trendy place to live – and it shows in its gyms. Sure, you'll find most commercial gym chains in Brooklyn, but there's a real appeal here for boutique fitness. Boutique studios outnumber the mainstream gyms and, honestly, Brooklyn really shines for this reason.
How Did I Pick The Best Gyms In Brooklyn?
1. Boutique Appeal
Public art, live music, a history of film – Brooklyn's a fashionable borough, it has to be said, and this extends to its fitness scene.
In fact, boutique gyms are everywhere! Fitness is definitely a lifestyle in Brooklyn, so I chose the best gyms that represent this appeal.
2. Gym Specialty
Boutique gyms and fitness studios always come with a specialty. Due to that, whether you're searching for yoga, Pilates, powerlifting, or group fitness classes, I made sure to find the best Brooklyn gyms to cater to all exercise programs and training styles.
3. Modern Equipment & Facilities
No matter what you prefer, no one likes inferior workout equipment and run-down facilities. Keeping with Brooklyn's boutique appeal, the following gyms and studios all offer premium equipment and workout spaces that are modern and inviting!
Gyms In Brooklyn: 5 Best Options
1. Harbor Fitness – Best Club For General Fitness
What started as one fitness center has grown to six clubs across Brooklyn – and for good reason. Harbor Fitness is Brooklyn's premier independent fitness chain, boasting top-tier gym facilities, extensive group fitness classes, and personal training.
What Are The Gym Benefits?
For all-around fitness, Harbor Brooklyn simply ticks all the boxes. Each club features a deluxe gym with ample machines and equipment, as well as sauna, steam room, juice bar, and indoor athletic training turf facilities, and free towel service and WiFi.
Memberships give you huge perks here. All group fitness classes (Pilates, spin class, HIIT – you name it) are free and you'll also get exclusive discounts for all personal training packages, which involve single or bulk 30 or 60-minute sessions by certified trainers.
What Do You Need To Know Before Purchasing A Membership?
You can pay $65 a month for single facility use with one year commitment, $75 a month for single facility use with no commitment, or $75 for all facility use with one year commitment. All memberships have a $99 join fee.
In addition to the benefits explained above, each membership gives you a complimentary one-hour session with a certified personal trainer, which is pretty awesome.
Are There Any Drawbacks?
Honestly, none. Harbor Fitness might cost more than your average gym but the membership perks—and the quality of the facilities at each branch—offer incredible value.
Who Should Work Out Here?
Fitness enthusiasts who want 24-hour gym access, group fitness classes, and luxury facilities all in one place. If you like having access to multiple branches, this is another reason to sign up.
Those who won't use all the benefits, however, will simply save money going elsewhere.
2. Chalk – Best Boutique Gym With Group Fitness Classes
Hate hidden fees and Billboard gym music? Chalk is a breath of fresh air. It's a forward-thinking boutique gym with modern equipment, stunning workout spaces, and assorted group fitness classes led by a friendly team of in-house instructors.
What Are The Gym Benefits?
Chalk wants to set itself apart from commercial gyms – and it's working. The two-floor complex is stylishly urban, prices are what you see, and you won't hear Taylor Swift or Ed Sheeran here; they curate their own music playlists so you won't have your day ruined by forgetting your earphones. What's more, they even have their own gym apparel.
It might seem like a gym targeting the young and hip, but that's not necessarily true. The above aside, Chalk simply offers a premium workout experience and a regular schedule of cycling, yoga, barre, ab, and HIIT classes to keep things exciting.
What Do You Need To Know Before Purchasing A Membership?
Other gyms can definitely learn from Chalk, as pricing is straightforward: $115 monthly, $1200 annually, or $30 daily.
That's it – no surprise fees, no forced commitment, and you cancel within 48 hours of the start of any new month.
Are There Any Drawbacks?
It's not exactly on the cheap side, but you're paying for the boutique experience: modern gym equipment and first-rate group fitness classes (yes, included with the membership).
Who Should Work Out Here?
Anyone who's willing to pay a higher price for a trendy gym offering top-notch gym facilities and energizing group fitness classes.
Those who aren't bothered about group fitness classes or, let's say, "status", it'd just be better to sign up elsewhere.
3. Elite Barbell – Best For Bodybuilders And Powerlifters
If the name doesn't give it away, Elite Barbell NYC is for the hardcore bodybuilders and powerlifters out there. As a result, this gym boasts competition-level equipment and machines, along with a tight and supportive member community.
What Are The Gym Benefits?
Elite Barbell might be small, but the plates are big! All equipment is heavy-duty, spread across two low-lit workout spaces (a powerlifting room and bodybuilding room), targeting dedicated weightlifters who train for mass, strength, or both.
Don't let that scare you, though. Elite Barbell NYC welcomes all, including newbies just starting out. One-on-one coaching is available, alongside weekend powerlifting classes (both not included with the membership, however).
What Do You Need To Know Before Purchasing A Membership?
There are no contract and contract memberships – each with three tiers. It's not the most straightforward system, but I'll break it down right here.
For no contract memberships, tier 1 is $75 a month with access to the bodybuilding room from 6am to 11pm daily. Tier 2 is $100 a month, giving you access to the bodybuilding room and powerlifting room (same times). Tier 3 is $130 a month but you get 24-hour access to both rooms.
Contract memberships (1 year) follow the same tiers but are cheaper: $60 for tier 1, $85 for tier 2, and $115 for tier 3. To cancel early, it's $40.
You also have to pay for the key fob if you're new. For no contract memberships, it's $25; for contract memberships, $15.
Are There Any Drawbacks?
If you're signing up for the first time, you have to schedule an appointment; you can't just drop in. Despite that, expect a friendly welcome from the team.
There's also no free trial here, although you can pay for a $25 day pass if you just want to check the place out.
Who Should Work Out Here?
Bodybuilders and powerlifters of all abilities. The place might look intimidating, but Elite Barbell really does welcome everyone.
If you're not into bodybuilding or powerlifting, however—and not looking to start—the price won't be worth it. And although weights can be dropped, this just isn't the right scene for CrossFitters.
4. Brooklyn Athletic Club – Best For Personal & Group Training
Brooklyn Athletic Club offers world-class personal training, semi-private training, and group training in a stunning three-storey facility where members can really feel at home.
Trainers are fully certified, with classes ranging from yoga to circuit training and Olympic lifting.
What Are The Gym Benefits?
This is an attractive place to work out. The training floor is astroturfed and spacious, the gym has a modern industrial look, and the yoga studio is minimalistic and bright, complete with a sun deck. It's all contemporary with a premium feel.
You can drop into the gym as a member, but where BAC excels is its training programs. Group and semi-private (4 people) classes run all day and can be booked by the session or in bulk. Alternatively, go one-on-one. And, yes, all fitness levels are welcome!
What Do You Need To Know Before Purchasing A Membership?
There's a lot to unpack but it's not a bad thing if you like options. Firstly, open gym membership is $150 a month.
For 8 or 12 group classes on top of that, it's $225 or $275 respectively. Any of these gives you unlimited yoga classes, which is a nice bonus.
Day passes, used for the open gym or one group class, cost $35. Purchasing 6, 12, or 24 in bulk will save you money. Semi-private training is $60 per session.
Personal training is $150. Once again, you can purchase in bulk here to save. Memberships can be canceled anytime before the next bill.
Are There Any Drawbacks?
Aside from it not being budget-friendly, none. This is an attractive fitness club that, simply put, is upfront with everything it offers.
Who Should Work Out Here?
People who are looking for the best personal and/or group training programs in Brooklyn. Boutique gym enthusiasts who like group classes, or even the occasional yoga class, will also like it here. Not into classes? Then I'd say you won't get your full money's worth.
5. Align Brooklyn – Best Yoga Studio For Health & Wellness
Align Brooklyn isn't just a boutique studio for yoga, Pilates, and barre, but a wellness community for people looking to improve their mental health. It's run by a licensed chiropractor, so workshops are centered around rehabilitation and restoration.
What Are The Gym Benefits?
Align Brooklyn offers a regular schedule of in-studio and digital classes. Classes are diverse and include Vinyasa, Iyengar, and restorative yoga, barre, Pilates, functional fitness, and HIIT, plus recovery, back care, and wellness coaching.
The place itself is everything you want from a boutique yoga studio: it's bright and welcoming, with a laid-back vibe.
It's a safe space where you'll feel like you're part of a family, with instructors who are both knowledgeable and supportive.
What Do You Need To Know Before Purchasing A Membership?
Align Brooklyn recommends memberships after you've had an appointment. The good thing is that memberships are tailored to your needs and budget.
They also offer a 7-day "Self Care Kick Start Trial" to help you create a nutrition, wellness, and exercise plan before you sign up.
Are There Any Drawbacks?
Due to the tailored memberships, it might not be simple to cancel at any time.
Who Should Work Out Here?
Looking to connect your mind and body? This is the best studio in Brooklyn, especially for its variety of science-backed health and wellness classes.
If you don't think you can commit to a personal program, however, I'd say consider other studios first.
Other Gyms In New York Worth Talking About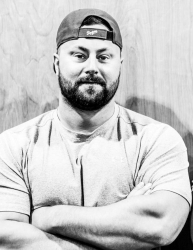 Latest posts by Avi Silverberg
(see all)