Baytown might be a small city but it has some great gyms worth talking about. And I definitely had fun hunting down the best ones!
So whether you're moving to Baytown or just curious, these are the 5 best gyms Baytown has to offer.
The Best Gyms In Baytown Are:
Most of these are specialty gyms so they're interesting for different reasons.
Check out why I picked these gyms below, along with the benefits, drawbacks, prices, and who should join – all the straight-up details to help you choose!
Does Baytown Have Good Gyms?
Baytown has many specialty gyms. It has a few big gym chains like Planet Fitness and 24 Hour Fitness, but what you'll find more of in Baytown are weightlifting and powerlifting gyms, CrossFit gyms, MMA gyms, and personal training gyms.
Gyms In Baytown: 5 Best Options
1. Species Gym – Best Gym Overall
There are a few good independently owned gyms in Baytown, but Species Gym comes out on top for its size, versatility, and straightforward membership prices.
So if you're looking to step up from Planet Fitness, or any other chain gym, this is the place to go in Baytown.
What Are The Gym Benefits?
First of all, Species Baytown is massive. This is a legit iron paradise with a wide variety of machines, offering everything you need to hit every muscle group or train cardio.
And since it's so big, it doesn't get overly crowded, which reduces machine waiting times!
Another perk is the large turfed room for HIIT and functional fitness training, which hosts bootcamp classes three times a week.
And if that's not enough, Species Gym is also 24 hours, so you can fit your workout in whenever and avoid peak times.
What Do You Need To Know Before Purchasing A Membership?
Species Baytown costs $40/mo with a $80 sign up cost. The bootcamp classes are $10 each.
Are There Any Drawbacks?
It has to be said that there are more strength training machines here than cardio machines (which are located in a separate room) – a small drawback if you prefer cardio.
Who Should Work Out Here?
Gym regulars who are looking for the best gym in Baytown. It's also worth considering if you want to join a gym that's better than your average chain gym.
If you prefer gyms with lots of cardio machines, however, you might want to look elsewhere.
2. Fitness Connection – Best Fitness Club & Group Classes
Like gym workouts, classes, and facilities? Then Fitness Connection Baytown is worth looking at.
This is a full-service fitness club located in the heart of Baytown, offering gym access, group fitness classes, personal training, and a surprisingly cheap membership!
What Are The Gym Benefits?
This club has a large, fully equipped fitness floor, extensive class schedule, and separate workout studios, including a Group Cycle studio and FitFlix Theatre.
Classes run Monday to Saturday, some being Bodypump, Zumba, Fit Cycle, and Fitkick – a great selection for women in particular.
There's also a women's only gym area, which is great for women who feel intimidated or self-conscious working out.
Personal training is available too, along with Kids Club childcare. The best thing? The membership at Fitness Connection is super affordable.
What Do You Need To Know Before Purchasing A Membership?
Membership costs $10/mo with $10 down payment and 12 months of commitment. Without commitment (month-to-month), it's $15/mo with $59 down payment.
Want to visit more Fitness Connection clubs? All-access membership is $23.99/mo with 12 months of commitment, no down payment.
All memberships have a $49 annual fee.
If you're unsure, they also offer a 5-day free trial.
Are There Any Drawbacks?
Facilities vary by club – and Fitness Connection Baytown doesn't have sauna, basketball court, or turf training facilities, unfortunately (unlike other Fitness Connection locations).
Who Should Work Out Here?
If you do gym workouts and like group fitness classes too, then this fitness club offers both for a super cheap monthly price.
But if you were hoping for more fitness club facilities like a sauna or pool, you won't be fully satisfied at Fitness Connection Baytown.
3. HOTWORX – Best Boutique Fitness Studio
HOTWORX is a unique boutique fitness studio franchise focused on short weight loss workouts performed in small infrared heat saunas.
These workouts are separated into two categories, isometric and HIIT, done with virtual coaching and up to 3 people max.
What Are The Gym Benefits?
HOTWORX workouts offer sauna benefits—like improved blood circulation and detoxification—and are no longer than 30 minutes, making them convenient for people who are strapped for time. The studios are also open 24 hours!
So, around the clock, you can book 30-minute isometric workouts, such as core, yoga, and Pilates, or 15-minute HIIT workouts, such as rowing and cycling.
And as sessions involve a maximum of 3 people, it's ideal for people who want to work out with friends – or even alone.
What Do You Need To Know Before Purchasing A Membership?
There are two memberships: unlimited sessions at one HOTWORX location for $59/mo or unlimited sessions at any HOTWORX location for $79/mo. Both have a $99 enrollment fee.
Are There Any Drawbacks?
Both memberships require 90 days' commitment. You also need to provide two payment methods or the monthly cost goes up $5.
Since sauna studios are limited (up to 10 per location) and sessions are small, you might also need to book in advance.
Who Should Work Out Here?
Strapped for time and want to work out with friends or alone with the same benefits as a sauna? Then HOTWORX is definitely worth looking into.
If you can't stand heat, however, you'll want to avoid – even if you're serious about losing weight.
4. BayWay CrossFit – Best For CrossFit & Community
BayWay CrossFit is an authentic CrossFit gym in Central Baytown. I say authentic because it's a fully equipped warehouse-style facility with a real sense of community!
Baytown has various CrossFit gyms but this is the top choice for its schedule and community events.
What Are The Gym Benefits?
Aside from its legit CrossFit facility (which has pull up bars, gymnastic rings, cardio machines, Olympic bars, bumper plates – even massive fans), BayWay CrossFit offers up to 8 daily classes Monday to Saturday taught by certified, and friendly, in-house trainers.
But the best thing is the community atmosphere, where you're sure to make friends and feel supported.
BayWay CrossFit even hosts special member events, including seminars, parties, and competitions, so you're also going to feel part of something exclusive – not just a gym!
What Do You Need To Know Before Purchasing A Membership?
BayWay CrossFit operates on a "come in for a free intro, then we'll discuss the best programs and membership options for you" process.
So, unfortunately, the memberships, class packages, personal training sessions, and drop-in rates are disclosed.
Are There Any Drawbacks?
Not knowing the prices and membership plans without booking a consultation or contacting the gym. Many CrossFit gyms use the same personalized sign-up process but it can still be frustrating.
Also, open gym access is limited to just two one-hour sessions – one on Saturday and one on Sunday.
Who Should Work Out Here?
CrossFitters (of course), as well as anyone interested in CrossFit or specialty gyms with friendly, close-knit communities.
If you don't like disclosed prices or want more open gym access, though, I'd check out other CrossFit gyms in Baytown.
5. Elite MMA – Best For MMA & Body Conditioning
If you're interested in weight loss, self-defense, and improved mobility, martial arts gyms can be just as rewarding as regular gyms or boutique fitness studios.
Elite MMA is well worth considering as a result, providing diverse MMA classes for men, women, and kids.
What Are The Gym Benefits?
At Elite MMA, you get a choice of MMA, boxing, kickboxing, Brazilian Jiu-Jitsu, and weight loss classes, separated for women and men (and kids) and complete with beginner and advanced programs that are all taught by expert MMA instructors.
The gym is also fully equipped and large (10,000 square feet), boasting ample mats, hanging bags and punching bags, pads, mitts, and separate kickboxing and BJJ rooms.
Overall, it's the full package for MMA training. And it's ideal if you're bored of gym exercises or standard group classes and want to take a different, and possibly more exciting and rewarding, approach to your fitness.
What Do You Need To Know Before Purchasing A Membership?
Unfortunately, you have to get in contact with Elite MMA or schedule a visit to learn more about the prices. The good news is that visiting for your first class (any class of your choosing) is free.
Are There Any Drawbacks?
Aside from the disclosed prices, none – Elite MMA is easily the best gym in Baytown for mixed martial arts.
Who Should Work Out Here?
Anyone interested in learning self-defense. Elite MMA is also worth considering if you're uninspired by gym workouts and the usual group fitness classes and want to lose weight and improve your mobility. Otherwise, this option simply isn't for you.
Other Gyms In Texas Worth Talking About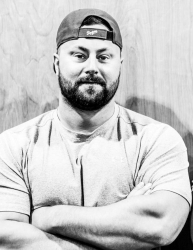 Latest posts by Avi Silverberg
(see all)