Kale desserts? That's right. And even if you're not a fan of kale, they don't taste as bad as you might initially think. In fact, the following kale desserts taste downright awesome.
Kale has been trending for a while now as the new "in" superfood that's packed with nutrients offering massive benefits.
These include reducing the risk of heart disease, promoting digestion, protecting against cancer as well as type 2 diabetes, and more.
The super cabbage boasts numerous antioxidants and nutrients, such as calcium, vitamin C, vitamin K, and vitamin C. It's also low in calories, which, of course, makes it perfect for trying as a dessert.
Luckily for you, we've listed seven must-try desserts made with kale. These actually taste awesome so, well, what are you waiting for?
Kale cake doesn't just taste great, but it looks great, too. This kale cake recipe we've handpicked happens to tick all the boxes, using apple icing topped with blueberries for the icing—or fruit, rather—on the cake.
It doesn't take much to make either, using the basic cake ingredients with buttercream and applesauce to create the icing. We don't know about you but we love the green sponge. And it really does taste amazing.
Not a fan of apple icing, or slicing cake, perhaps? Try these easy-to-make kale cupcakes with orange icing. The taste of kale is subtle, but enough, with zesty orange icing that truly complements the overall flavor.
Like the kale cake listed above, these cupcakes are super fast to bake. The icing is made from butter, icing sugar, and orange juice, but you can also use coconut icing as an alternative worth trying.
Kale and chocolate might make you frown, but it's a combo that works better than it sounds. And if you're not sold, the fact that this kale cookies recipe only involves five simple steps is enough of a reason to try them.
Hey, they only take 20 minutes to make, providing a nice total of 10 servings. And all you'll need is oat flour, chocolate chips, sugar, salt, vanilla extract, milk, and baking soda. Oh, and lots of raw kale!
Some people just prefer cheesecake. And if that's you, we don't blame you. This kale chocolate vegan cheesecake recipe is sure to turn heads and win over tastebuds. The topping itself is green, and it just looks beautiful.
What makes this recipe awesome is how the crust is made using pumpkin seeds, walnuts, and cacao powder, which really give this cheesecake a standout taste. Don't be intimidated by the list of instructions; trust us, it's worth it.
Apple, orange – what's next? Lemon, that's what. These kale and lemon muffins are quick and easy to make, offering a zingy taste that really makes them go down a treat without overpowering the kale.
In total, these muffins will take 25 minutes of your time. The ingredients list isn't too demanding either, involving eggs, butter, sugar, flour—the usual—along with lemon zest, lemon juice, and kale.
Unlike the other desserts on this list, this one's not green. But you can bet there's kale in it, along with all the nutritional goodness kale has to offer.
These kale brownies are whole wheat and fudgy, perfect for brownie lovers looking to try something new.
Get your chocolate fix and enjoy the benefits of kale in one mouth-watering dessert.
Follow this kale brownies recipe and you'll have 24 brownies ready to serve up in just under an hour – perfect for parties, or simply indulging on all by yourself.
Kale popsicles are perfect for those hot sweaty days. And it goes without saying that they're not at all hard to make. All you have to do is blend kale with orange juice and freeze the mixture into popsicle molds.
Add bananas and berries for a fruitier taste. Either way, simply pull them out of the freezer once ready and enjoy. They might be popsicles made from kale, but you can be sure that even the kids will love them.
Conclusion
We get it: kale and dessert are two words that seem like they shouldn't go in the same sentence.
But, honestly, the above kale desserts actually taste awesome. They're also easy to make, so you should definitely try them before turning them down!
Whether you like cakes, cookies, muffins, cheesecake, or brownies, there's something for everyone on this kale dessert list.
And if you really love kale, what's stopping you from trying all of them? Bookmark this page for future reference and share these desserts with your kale-loving friends. Visit all our articles at RateYourBurn.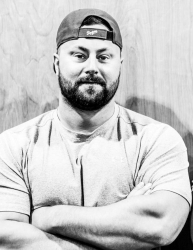 Latest posts by Avi Silverberg
(see all)