Green tea is well-known for its many benefits, including promoting digestion and weight loss, calming effects, improving brain functions, and lowering the risk of various cancers and diseases.
Green tea is high in vitamins (A, C, E, and B), minerals (potassium, calcium, magnesium), and antioxidants (catechins).
It might not contain as much caffeine as coffee, but for many people this is yet another benefit.
You may not know it, but green tea is more versatile than you might think.
There are a host of different ways you can enjoy green tea, and this guide lists the best green tea recipes that you need to try below!
1. Iced Green Tea
You're probably accustomed to drinking green tea hot. But iced green tea is just as good, and worth trying if you enjoy regular iced tea.
It goes down a treat on sunny days, offering all the benefits but with a refreshing twist.
Like all recipes on this list, making iced green tea is quick and simple. Using as many green tea bags as needed or desired, boil the tea before allowing to cool.
Transfer the green tea to a pitcher once cool and add a generous amount of ice before serving.
2. Citrus Green Tea
If you like any kind of citrus, you'll be glad to know that it blends well with green tea.
Citrus green tea is a great drink for the summertime when ice is added, but you can also drink it hot as a sweet afternoon or evening treat.
To make citrus green tea, it's as simple as boiling green tea (as much as you need depending on desired servings) and adding wedges of orange, lemon, lime, or a mixture of these! You can also add a zero-calorie sweetener if desired.
If you're serving it chilled to guests, refrigerate it for up to two hours or put the recipe in a pitcher filled with ice. You can bet they're sure to love it.
3. Chamomile Honey Green Tea
Chamomile has just as many benefits as green tea, so combining the two is one way to reap the benefits of both – especially if you love chamomile as much as green tea!
And, take our word for it, the flavors work well to complement each other.
Making chamomile mint green tea is simple. It works best if you use half the number of chamomile tea bags (you can also use jasmine tea bags if preferred) as green tea bags.
So, if you use two green tea bags, use one chamomile tea bag.
Blend the tea mixture together with boiling water, then add two teaspoons of honey to sweeten the taste. That's it!
4. Matcha Green Tea Ice Cream
Matcha is a form of green tea that's grown and prepared differently. And if you are yet to try matcha ice cream, you're missing out.
To make matcha green tea ice cream, all you need is matcha green tea powder, milk, and sugar – yes, you read that right.
Combine these three ingredients in a saucepan and heat (do not boil) to thicken the mixture before whisking and allowing to cool.
Put the cooled mixture into plastic bags, or in a baking dish, and freeze for at least 4 hours.
5. Starbucks Iced Matcha Tea Latte
If you love the iced matcha staple from Starbucks, why not make it at home? This recipe tastes the same yet costs less!
Thankfully, it's not that hard to replicate the Starbucks Iced Matcha Tea Latte.
All you need is matcha powder, honey, milk, and a few minutes of your time. Just blend the ingredients in a bowl, stir or shake in a container, then serve over ice with straws.
6. Green Tea Chocolate
If you haven't tried green tea chocolate yet, why not? Green tea chocolate is the ultimate combo for green tea lovers and chocoholics, and it's not too difficult to make if you have green tea powder, white chocolate squares, butter, and whipping cream.
Once you have the ingredients gathered, chop the white chocolate and butter into small pieces before adding to a saucepan with the cream and heating (not to a boil).
Add the green tea powder and mix to consistency, then pour the mixture into a baking dish.
Lastly, refrigerate the mixture for a few hours until soil before chopping into ready-to-eat chocolate squares. Voila!
Conclusion
Green tea tastes amazing and is loaded with health-giving benefits. Both are good enough reasons to drink green tea as much as possible!
What's more, green tea is a super drink with more than one way to enjoy it, including—but far from limited to—all the best green tea recipes that we have listed above.
If you love green tea as much as we do, make sure to try one of the above recipes today.
If you enjoyed this post, you might enjoy our article on '10 Creative Ways To Use Avocados When Cooking' or visit all our articles at RateYourBurn.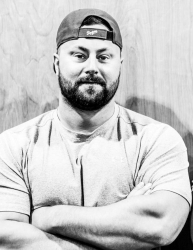 Latest posts by Avi Silverberg
(see all)