Finding the best gyms in Georgetown NY was easy – because there aren't any. But if you're moving or staying here in the near future, you're not out of luck. I went ahead and found the best gyms near Georgetown that, as long as you're willing to drive, are still worth considering!
The Best Gyms Near Georgetown Are:
You might be glad to see that at least one big gym chain, Retro Fitness, is in the area, but don't sign up just yet.
Below, check out the benefits, drawbacks, and membership prices of each gym – your options might be limited but each of these has something unique to offer!
Does Georgetown Have Good Gyms?
No – is the straight answer, unfortunately. Georgetown in Madison County is a small town with a small population and, as a result, no gyms to offer whatsoever.
Despite that, that doesn't mean you're out of luck – as long you're willing to drive to achieve your goals.
How Did I Pick The Best Gyms Near Georgetown?
1. Accessibility
As mentioned, there are unfortunately no gyms in Georgetown NY, but as long as you're willing to drive to get your workout in, there are options worth considering!
Due to this, I hunted down the best gyms in the area – all of which can be reached in a 45-minute drive.
2. Hours & Class Schedule
In addition to proximity, gyms with flexible opening hours are a must if you're going to live or stay in Georgetown NY.
So, I set out to find the area's best gyms that have long opening hours or at least a regular schedule of group fitness classes to attend.
3. Variety
Since Georgetown NY doesn't have any gyms, I thought it was important to include a good variety of nearby gyms to accommodate different training styles and preferences.
So, no matter what floats your boat, you'll find the right gym or fitness studio for you below.
Gyms Near Georgetown: 5 Best Options
1. Retro Fitness Yorkville – Best All-Purpose Gym 
Most gym regulars will know Retro Fitness. This popular mid-range gym chain offers ample workout equipment, group fitness classes, and personal training services.
As a result, it's a great all-in-one option for most fitness enthusiasts and first-time gym-goers with three affordable membership plans.
What Are The Gym Benefits?
Retro Fitness Yorkville is the best complete gym you'll find near Georgetown; it's large, well-maintained, and fully equipped with lots of cardio machines, weight machines, and free weights.
There's even a tanning facility, smoothie bar, Group X fitness studio, and child sitting room.
Just some of the group fitness classes you can join here are spin, kickboxing, yoga, Zumba, and Pilates, with up to six classes per day. And if you're looking for personal training, it has that here too.
With the free Retro Fitness app, you can also check out workouts, nutrition tips, and earn member rewards.
What Do You Need To Know Before Purchasing A Membership?
Here are the membership tiers: you have Flex, Core, and Ultimate, costing $19.99, $26.99, and $29.99 per month, respectively.
Flex offers no commitment and access to one club only. Core comes with 12 months' commitment, but gives you nationwide access and locker rooms with showers.
Ultimate offers no commitment with nationwide access, plus group exercise classes, amenities, child sitting (up to 2 children), unlimited tanning, guest privileges, and locker rooms with showers.
But take note: those membership prices don't include taxes. All memberships also have a $49 sign up fee.
Are There Any Drawbacks?
Thursday is only open from 5am to 2pm. I don't why, but this can mess up some people's workout routines! The $49 sign up fee isn't great either, but might not be considered a big deal for the low prices.
Additionally, while Ultimate is the membership you need for the group fitness classes and amenities, you won't get to take advantage of the nationwide access in this area – unless you're ever in Albany or NYC.
Who Should Work Out Here?
Anyone looking for a complete, budget-friendly gym near Georgetown NY! Those who should avoid?
Well, if I have to say, it would be people who don't like mainstream gym chains or prefer more of a boutique fitness studio experience.
2. Cazenovia Community Fitness – Best For 24/7 Accessibility
If you're driving from Georgetown NY, the fact this gym is open 24 hours is a massive reason to join. Cazenovia Community Fitness offers decent gym equipment, group fitness classes, and personal training, with membership prices that are hard to argue with.
What Are The Gym Benefits?
Coming from Georgetown NY, the 24/7 hours mean you can hit this gym anytime you want!
There's enough equipment to satisfy most gym users too, including cardio machines, benches, power racks, free weights, pull up bar, and a circuit training mat. This gym also has separate locker rooms and showers.
In addition, group classes are available here (up to 5 daily), some of which include strength and toning, TRX yoga, Pilates, barre fusion, Zumba, and cycling. 30 and 60-minute personal training sessions are also on offer if you need help getting started.
What Do You Need To Know Before Purchasing A Membership?
Membership is pretty simple here: it's $30 per month, $170 upfront for 6 months, or $345 upfront for 1 year. Take note, though, you'll need to complete a brief orientation.
For classes, it's $10 for 1, $45 for 5, and $90 for 10. 30-minute personal training starts from $30 per session and 60-minute personal training starts from $50. By purchasing 5 or 10 sessions in bulk, you save more.
There are also membership and class discounts for seniors and students.
Are There Any Drawbacks?
Cazenovia Community Fitness isn't the biggest or the best-equipped, but it ticks all the right boxes for a neighborhood village gym.
Who Should Work Out Here?
Need 24/7 access and don't mind a smaller gym with less equipment than Retro Fitness? This one's worth considering.
But, needless to say, if you want more machines and the "feel" of a bigger, more commercial gym, this one isn't for you.
3. Elevate Fitness Dewitt – Best Gym For Facilities
Elevate Fitness actually has two locations in Syracuse, but I chose the studio in Dewitt due to it being closer to Georgetown NY.
What stands out about this gym is the mixture of sports and health facilities that you can take advantage of in addition to the open gym.
What Are The Gym Benefits?
Elevate Fitness Dewitt is a large gym with high-quality equipment, a functional training area, indoor lap pool (junior-Olympic), and diverse group fitness classes.
There are up to 8 classes held per day, some of which include yoga, Pilates, spinning, Zumba, barre, and aquafit!
But that's not all Elevate Fitness Dewitt offers; there's a dry sauna here, indoor tennis court, racquetball court, pickleball court, member's lounge, and free WiFi.
If you're a complete newbie and want personal training, that's also available here.
What Do You Need To Know Before Purchasing A Membership?
Unfortunately, Elevate Fitness likes to keep its prices on the down-low so you have to contact them for a custom membership quote.
Pricing aside though, one thing they do tell you is that month-to-month and annual memberships are available.
Are There Any Drawbacks?
The hidden prices. But after you tell them the classes and facilities you're interested in (this can be done using their online form), nothing's stopping you from negotiating your custom membership to make it suit your budget.
There are some rules here too that some powerlifters won't like: no dropping weights and no noise when lifting.
Who Should Work Out Here?
Like swimming, tennis, and sauna sessions as much as working out? The facilities here are the best near Georgetown NY.
And even if you're just looking for a high-quality gym, that's another reason to join. But due to the rules, powerlifters, Olympic lifters, and CrossFitters might want to look elsewhere.
4. Co-Movement Gym – Best For Personal Training
Co-Movement Gym in Oriskany Falls is a fitness studio dedicated to providing the best personal training services for all ages and fitness levels.
Members here work one-on-one or in small groups with experienced coaches, making it a "private" experience for maximum guidance and support.
What Are The Gym Benefits?
First of all, expect personal training at Co-Movement Gym to be better than any PT service at most mainstream gyms – simply because it's more intimate and personalized, involving custom programs, regular assessments, and accountability checks.
As for the facility itself, it's quite interesting. There are pull up bars, gymnastic rings, plyo boxes, resistance bands, parallettes, and Olympic barbells and plates – all the characteristics of a CrossFit gym!
There's even an onsite sauna.
So, you won't just hit machines here; you'll be doing HIIT, plyometrics, yoga, calisthenics, and Olympic lifting. Ever wanted to learn handstands, back levers, or ring muscle ups with private coaching? This is the place.
What Do You Need To Know Before Purchasing A Membership?
Co-Movement doesn't list its prices. This can be expected due to the fact it's a private fitness studio offering custom, personalized programs for each client.
A free consultation is offered, though, which is one good point.
Are There Any Drawbacks?
Training programs here seem to be more CrossFit and calisthenics-based than conventional cardio and weightlifting, so for those looking for a more traditional approach to their fitness, this might be a drawback.
Who Should Work Out Here?
Want dedicated personal training with a special focus on CrossFit and calisthenics?
There's a good chance Co-Movement is right up your alley. If you're looking for conventional training in a fully equipped gym facility, however, you might want to consider looking elsewhere.
5. The Zen Den – Best Yoga & Pilates Studio
The Zen Den is a yoga and Pilates studio run by Kriss Young – a certified instructor, personal trainer, and nutritionist. It's
What Are The Gym Benefits?
For a small business, Kriss's boutique studio is impressive – it has reformers, a ballet barre, gym balls, and yoga mats in a relaxed, clean, and inviting space that really sets the scene for yoga and Pilates.
Classes are either done on mats or using equipment, both really affordable as a bonus.
But the main benefit is that you're going to get top-quality tutoring here. Classes are intimate and, as a result, expect to receive friendship-level guidance and attention from Kriss as well as fellow studio instructor, Rose Porta.
What Do You Need To Know Before Purchasing A Membership?
Classes here are super affordable! For mat classes, it's $15 per class ($12 for students), $70 for 5 classes, and $130 for 10 classes.
One-hour equipment classes are $25 per class or $200 for 10 classes, and half-hour equipment classes are $15 per class or $130 for 10 classes.
Are There Any Drawbacks?
Classes don't run everyday, unfortunately – hence I listed group fitness as "limited". At most, you can expect three or four classes per week.
The current schedule might be temporary, however, so don't let that stop you checking this place out further.
Who Should Work Out Here?
Anyone interested in yoga and Pilates with a preference for smaller, independently run boutique studios. If you're not into yoga and Pilates, though, it goes without saying that The Zen Den isn't for you.
Other Gyms In New York Worth Talking About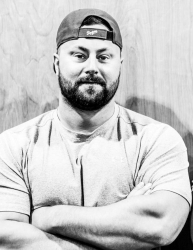 Latest posts by Avi Silverberg
(see all)